The GoPro Hero4 Session is smallest version yet in popular line of GoPro cameras, and it's also the first one to be waterproof without a separate case - something that should win it a lot of favor with the extreme sports and thrill seeker set.
MORE FROM DESIGN NEWS: Beats by Dre Teardown: Weak Engineering Meets Strong Marketing
But what does GoPro's new tiny camera have going for it on the inside? Finding out was easier said than done, but the folks at iFixit were up to the task.
What's behind the new GoPro camera? And just how repairable is it? Click through the slideshow below to find out.
Click the image below to start the teardown.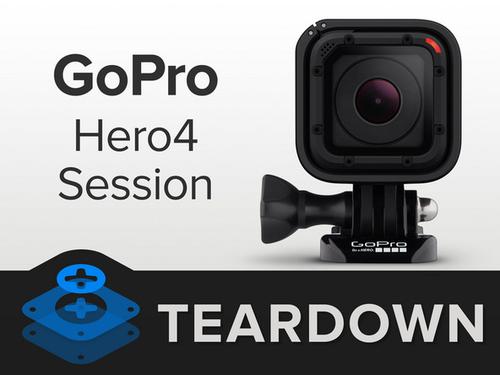 After three years of development, GoPro takes the wraps off a radical new action cam with a fresh form factor. Here's what they have to say about it:

-Rugged waterproof design

-1030 mAh rechargeable lithium-ion battery

-Built in Wi-Fi, micro-USB, and microSD slot (expandable up to 64 GB)

-Plenty of video capture modes, ranging from WVGA at 120 fps to 1440p at 30 fps

-8 MP wide field of view stills