Every now and then Design News likes to revisit some of our favorite Gadget Freak projects. Robotic hands, manipulated Kindles, and smart recycling cans round out the latest crop.
All of these projects include a video, complete build instructions, pictures to guide the build, and a full bill of materials. Today's collection includes everything from a smart bike that shifts itself to the Frankenkindle -- an easier-to-use Kindle for the special-needs community.
Do you have a cool, original, homemade gadget collecting dust in your garage? Give us the details at DesignNews.com/GF, and you may receive $500 and entry into our Gadget Freak of the Year contest for a chance to win $6,000!
Will you build one of these cool gadgets? Tell us in the comments section below!
Click the robotic hand to begin the slideshow: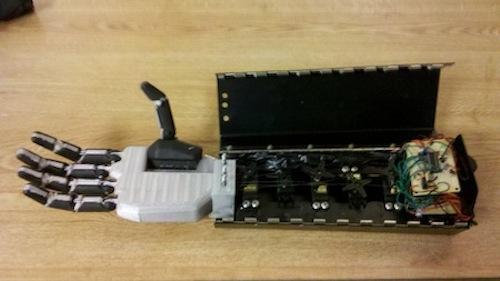 Adam Allevato and his fellow mechanical engineering students at Colorado State University created a human-like hand that can be operated in environments that are toxic to humans. Click here.
SEE MORE GADGET FREAK PROJECTS ON DESIGN NEWS:
Rob Spiegel has covered automation and control for 15 years, 12 of them for Design News. Other topics he has covered include supply chain technology, alternative energy, and cyber security. For 10 years he was owner and publisher of the food magazine Chile Pepper.