If the fall season has come it can only mean one thing (besides pumpkin spice) – it's time for Apple to unveil the latest versions of some of its flagship products. This time around the latest versions of the iPhone -- the iPhone 7 and 7 Plus -- are being touted for the new sensor and chip technologies built into the device.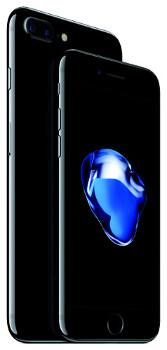 The iPhone 7 and 7 Plus feature upgraded processors and new sensor technologies to enable a variety of new features including improved camera performance.

(Source: Apple)
Apple has upgraded the iPhone 7's core processor with a proprietary chip dubbed the A10 Fusion, a 64-bit, quad core processor with two cores promising performance 40% faster than the A9 processor of the iPhone 6 and two other high efficiency cores that operate at a fifth of the power. Apple has designed the iPhone 7 with a performance controller that sends the correct tasks to the best processor core for maximum performance and battery life. Lower-level tasks like messaging will go to the efficiency processor for example, while the performance cores handle more robust apps like games. At the September 7 Apple Event, Philip Schiller, Apple's Senior VP of Worldwide Marketing, said the new A10 Fusion will allow the iPhone 7 to run console-quality games, as well as professional applications like Adobe Lightroom photo editing software.
The new iPhone's ever-useful Home button has been modified using Apple's Taptic Engine – a linear actuator introduced in the iPhone 6 that oscillates to provide a sense of haptic feedback the company calls "3D Touch." Now, using the Taptic Engine, the Home button will be force sensitive (capable of responding to degrees of touch pressure) and will also be able to give users different types of force feedback based on output. Your messages, notifications, and ringtones will all "feel" different from each other, for example.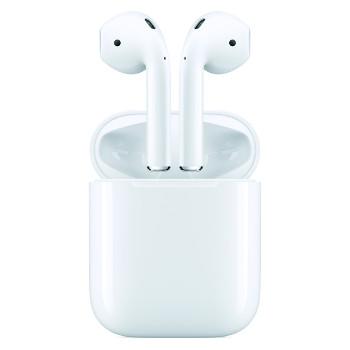 Apple's AirPods are new wireless earbuds that work on a low energy technology similar to Bluetooth.

(Source: Apple)
Where the company has devoted the most R&D into the iPhone 7 is in the camera. Apple says it isn't trying to replace anyone's DSLR camera, but all signs are pointing in that direction for future iPhones. New to the iPhone 7 is a proprietary image signal processor (ISP) that the company says boasts twice the throughput of previous versions. This sensor is coupled with a new high-speed 12 megapixel sensor and a f/1.8 aperture, six-element lens that takes in 50% more light than previous iPhones, according to the company. There's also a new flicker sensor that can detect and compensate for flicker from artificial light.
---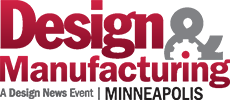 Sensor Best Practices. Learn how sensors can create an extra pair of eyes in your lean machine architecture during Sandhiprakash Bhide's Industry 4.0 session, "Developments in Sensors for Automation & Inventory Control" at Design & Manufacturing , Sept. 21-22, 2016 in Minneapolis. Register here for the event, hosted by Design News ' parent company, UBM.

---
Schiller called the new ISP a "super computer for photos" noting that it performs 100 billion operations in 25 milliseconds. Every time