The thing about the Internet of Things, says Cees Links , is that "it's very thingy."
It's not that Links, a pioneer of the wireless data industry, doesn't see the connection between the Internet of Things and the things themselves, but all the focus on the actual devices, he says, is missing the point and making everyone confused about what the business opportunity and actual potential for the industry is.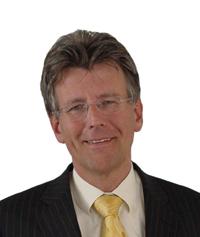 align="right">
Links should know. A visionary leader in the world of wireless who has spent much of his career bringing the world of mobile computing and continuous networking together, Links started his career at NCR Computers where he was responsible for the development and launch of the world's first wireless LAN product in 1990 -- a major innovation at that time. Throughout several acquisitions and divestitures (NCT, AT&T, Lucent Technologies, and Agere Systems), Links continued his work in the wireless LAN area, which he managed to turn into a multi-hundred-million-dollar business for Agere Systems. He even closed a deal with Apple Computer in 1999, igniting the growth of the wireless LAN industry. Through the Apple deal, wireless LANs went on to become a standard notebook feature.
As if that wasn't enough, Links was also instrumental in the establishment of the IEEE 802.11 standardization committee and the WiFi Alliance, as well as helping to establish the IEEE 802.15 standardization committee to become the basis for the ZigBee sense and control networking technology and standardization.
---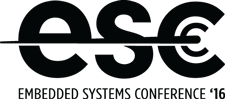 The IoT Is a Service Application. The relevant IoT discussion is not so much about sensors or about communication standards, the IoT is about data collection, analytics and self-learning systems that can quantify life. Cees Links will talk about how the IoT becomes a new source for wealth creation in our complex society and in our exciting lives in the ESC Engineering Theater at ESC Silicon Valley , Dec. 6-8, 2016 in San Jose, Calif. Register here for the event, hosted by Design News ' parent company, UBM.

---
In late 2004 he went to work with GreenPeak Technologies, now Qorvo, a fabless semiconductor company with a strong focus on wireless for ultra-low-power sense and control networks for remote controls for consumer electronics like TVs and set-top boxes and applications like security and home automation. So when Links talks about "things," you know he knows a thing or two about them.
The focus on things, posits Links, takes away from the real value IoT provides, which he believes lies in the realm of services.
Take the FitBit, for example. Marketed as a fitness band, it's true value could be as part of a broader lifestyle service, one that should make the wearer holistically healthier in the long run.
Companies like FitBit, and others in the IoT space, don't seem to have grasped the difference between what they potentially have and what they are selling, said Links, noting that data is still not being used in an optimized way, nor is it being made particularly actionable. This, Links says, is also where the term "smart" fails, because as advanced as some