The Internet of Things is slowly reinventing our world, turning dumb objects like our fridges and cars into smart, connected devices. And yes, it's even happened to our umbrellas. Haz is a "smart" umbrella that leverages IT to solve some of the common woes of the average parasol. Though it is much smarter than the typical canopy, there are some things we'd wish it were capable of.
Haz touts itself as the creator of the "world's first motorized smart umbrella," aiming to "break the mold in umbrella design." The eponymous device boasts a lithium-ion-powered motor that can automatically open and close the umbrella with the push of a button. It also has Bluetooth connectivity, which is used to communicate to a smartphone when it is out of range to prevent owners from losing it.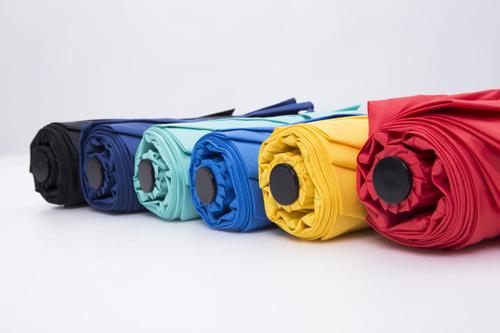 Haz features an automatic motor and Bluetooth connectivity.
(Source: Haz via Indiegogo)
In addition, users can check out the last known location of Haz with the smartphone app. The app also keeps an eye on the local weather and will notify users when they should be taking their umbrella so they aren't caught in the rain.
Haz is certainly a step up from the average umbrella, solving for many of the annoyances that come with using and losing a brolly. And it has definitely hit a chord with backers, who have successfully funded an Indiegogo campaign with plenty of time left on the clock.
But as connectivity opens up a ton of possibilities for all things smart, I couldn't help but dream up a couple more features that I would want to see in a "smart" umbrella. Here is my wish list.
1. An umbrella that communicates the weather. Haz does a great job with its app to send push notifications to your smartphone when it detects inclement weather. But what if the umbrella itself could communicate this?
Imagine the base of the umbrella lighting up to let users know that they should bring it with them before heading out the door. Perhaps the base could glow different colors based on the types of expected weather conditions and even indicate intensity of, say, the rain or UV intensity. The use of a visual cue on the object itself to remind users is one of the reasons that smart water bottle, HidrateMe raised over $600,000 on Kickstarter recently.
I could even see the use of haptic feedback incorporated in the base of the umbrella to vibrate it and let users know that it is about to rain and, therefore, they should take it out of their bag or purse.
2. An umbrella that helps crowdsource weather. Crowdsourcing information is a huge trend made possible by the ubiquity of smartphones. Tzoa is a wearable air tracker, which raised over 150% of its goal on Indiegogo, that not only gives the user information about its environment but also helps to build air quality maps by crowdsourcing the data it gathers. A smart umbrella has the potential to help contribute in the same way. An umbrella equipped with sensors that monitor temperature, air quality, and even the pressure of the rain could enrich weather forecasts.
3. An umbrella you can personalize in real time. Haz comes in a variety of colors, but what if you were able to personalize the umbrella with the touch of a button? LEDs could power the colors of the parasol, with hues controlled through a companion app. Or better yet, the canopy could leverage e-ink technology to change the patterns and design of the umbrella in real time. (Tago Arc, which raised over $100,000 on Indiegogo recently, is using e-ink technology to change the design on its bracelets.) Users of Haz could select the design in a companion smartphone app, and its efficient use of Bluetooth to facilitate the transfer would be a great way to ensure that an umbrella with the same technology would not need to be charged.
Although I fully realize there are some technical challenges with some of the items on my wish list, the technical capabilities are all there to help make them happen. Of course, with each feature comes additional cost, so perhaps the real challenge is keeping the cost down so that users could actually afford one.
Any ideas on how you would improve on a smart umbrella? Share your ideas in the comments!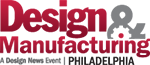 We're heading to Philly! Design & Manufacturing Philadelphia will take place Oct. 7-8. Get up close with the latest design and manufacturing technologies, meet qualified suppliers for your applications, and expand your network. Learn from experts at educational conferences and specialty events. Register today and join us at Philadelphia's premier industry showcase!
Tom Emrich writes about emerging technology including wearable tech, 3D printing, and the Internet of Things for many technology, lifestyle, and news publications. He is currently the Editor-in-Chief for Designers of Things, Senior Editor at BetaKit, and the wearables writer for MobileSyrup. Tom's writing covers launch announcements, funding news, hands-on device reviews, industry analysis, and editorial.