We continue to move through Gadget Freaks from the past, getting into devices that solve actual problems as well as devices that put changeable art on your wall..
This collection includes everything from a telescope warmer (it'll make sense when you read it) to pet cam that let you see how your pets are being treated when you're away on vacation.
Click on the image to begin the Gadget Freak slideshow: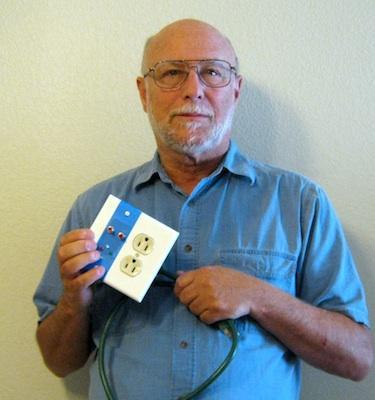 William Grill has a workbench covered with electronic gadgets and power tools. He also has small grandchildren roaming his house. To avoid the possibility of a curious kid messing with the enticing workbench toys, he created a power lock that requires a secret code to be entered before the power can go to the plug.Click here.
(Source: Design News)
Rob Spiegel has covered automation and control for 15 years, 12 of them for Design News. Other topics he has covered include supply chain technology, alternative energy, and cyber security. For 10 years he was owner and publisher of the food magazine Chile Pepper.