Today's the day, October 21, 2015, when Doc Brown and Marty McFly traveled from the year 1985 to our time. What they found was a strange, colorful world where cars flew, weather forecasts were accurate up to the second, and the Cubs had won the World Series (sorry Cubs fans).
But the real 2015 does bear some similarities to the near-utopia seen in the movies. Some of the innovations foretold in the movie are here, but with a different face. Sadly, those of us waiting for Jaws 19, dehydrated pizza, and a two-hour legal process will have to keep waiting. But hey, at least fax didn't become the go-to mode of communication.
READ MORE ARTICLES ON EMERGING TECHNOLOGY:
Click below to start the slideshow and see some of our favorite technologies from "Back to the Future II" along with their real-life counterparts.
What technology from Back to the Future do you wish was real today? Let us know in the comments!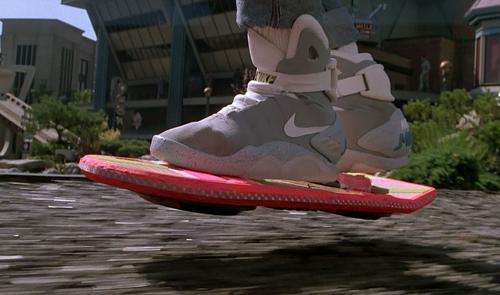 In the 2015 of Back to the Future, hoverboards were manufactured by toymaker Mattel and somehow deemed safe enough for any kid to own. Marty used a kids' version to escape a gang of thugs -who chased him on a rocket-powered version of their own. Every kid wanted one, unfortunately they don't work on water... "unless you've got power!"

Design News will be in Minneapolis and Orlando in November! Design & Manufacturing Minneapolis will take place Nov. 4-5, while Design & Manufacturing South will be in Orlando Nov. 18-19. Get up close with the latest design and manufacturing technologies, meet qualified suppliers for your applications, and expand your network. Learn from experts at educational conferences and specialty events. Register today for our premier industry showcases in Minneapolis and Orlando
Chris Wiltz is the Managing Editor of Design News