After a series of cryptic video advertisements Google held a formal event on Tuesday announcing its biggest push yet into the hardware realm via its Made By Google brand. The company is introducing a new version of the ChromeCast and bolstering its investment in Nest and the smart home market with Google Home and Google Wifi. But the two biggest announcements came in the form of a brand new phone and a virtual reality (VR) headset.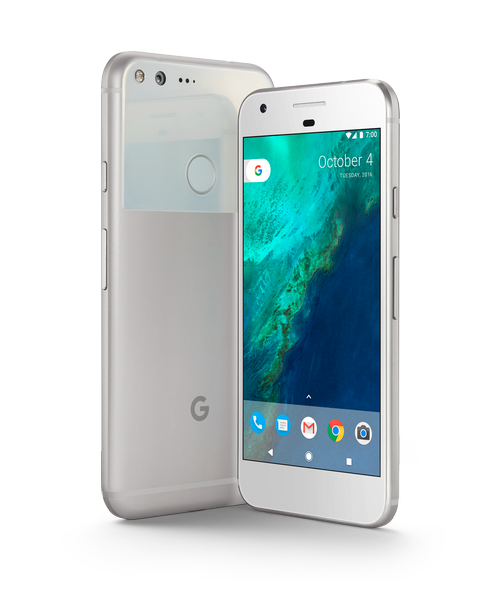 Google's Android OS has long been the go to for non-Apple smart devices. But now the software giant is formally moving into phone hardware with Pixel – the first smart phone completely designed by Google (though it is being physically built by HTC).
Aside from from specs that take healthy jabs at Apple (the phone has a 3.5mm headphone jack the company calls "satisfyingly not new" and comes in three colors, Quite Black, Really Blue, and Very Silver) the phone has some competitive power under the hood. The two models, the Pixel and Pixel XL, run on quad core Qualcomm Snapdragon 821 processors running at either 1.6 Ghz or 2.15 Ghz respectively with 4GB of RAM.
The Pixel will have 32 GB of storage compared to 128 GB for the Pixel XL, and the phones will have a 2,770 or 3,450 mAh battery respectively that Google says can provide up to seven hours of power with only 15 minutes of charging time. The phone also has a 12.3 MP camera with a f/2.0 aperture, setting it at a higher overall rating than the iPhone 7's camera (12 MP camera with a f/1.8 aperture) according to DxOMark Mobile , and making it the highest-rated smartphone camera the organization has ever tested. The Pixel will have a 5-inch 1080p display and the XL a 5.5-inch Quad HD display.
Size and weight wise the Pixel will come in at 143.8 x 69.5 x 8.6 mm with a weight of 143g and the XL at 154.7 x 75.7 x 8.6 mm with a weight of 168 g. Interestingly the Pixel will be slightly larger and heavier than an iPhone 7 (138.3 x 67.1 x 7.1 mm at 138 g, while the Pixel XL will be slightly smaller and lighter than an iPhone 7 Plus (158.2 x 77.9 x 7.3 mm at 188 g).
But Google is still a software company at heart and is placing a big emphasis on the Pixel's software functionality over its hardware performance. Pixel will be the first phone with Google Assistant built-in. Google Assistant is Google's answer to Siri, Cortana, and Alexa – a virtual assistant powered by Google search that is also capable of interfacing with a number of your Google-enabled smart home devices including your TV and audio system.
The other noted feature for the Pixel, as pointed out by Clay Bavor, the VP of Virtual Reality at Google, is that Pixel will be the first "Daydream-ready" phone on the market. Back in May Google released a beta software development kit (SDK) called Daydream VR targeted at developers looking to create VR