In a letter to the automaker, the Transport Authority called on Tesla to stop using the word "autopilot" in its advertising, Design News confirmed. The agency also sent letters to registered holders of Tesla vehicles, emphasizing that Tesla's Autopilot is a driver assistance system and not a highly automated driving feature. "The use of this system requires, at all times, the permanent and unrestricted attention of the user, with regard to the immediate traffic situation …," the letters said.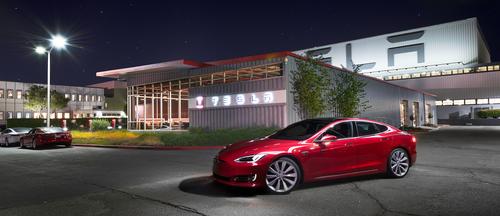 The growing debate over the use of the term "autopilot" was spurred by a fatal accident on a Florida highway in May.
Tesla reacted strongly, saying it has faith that its German customers won't misunderstand the AutoPilot term. "We have always been clear with our customers that Autopilot is a driver assistance system that requires the driver to pay attention, similar to the driver assistance systems from other manufacturers," Tesla responded in a letter. "Just as in an airplane, when used properly, Autopilot reduces driver workload and provides an added layer of safety when compared to purely manual driving."
The rhetoric around the issue has heated up of late, spurred by a fatal accident on a Florida highway in May. The accident reportedly occurred when a Model S in Autopilot mode drove underneath a tractor trailer that crossed in front of it. The car's sensors failed to see the truck, and the driver was allegedly watching a movie at the time and didn't brake the car manually. Tesla responded by saying that its safety features -- lanekeeping, automatic braking, and automatic steering -- were not perfect and therefore still required the driver to remain alert.
---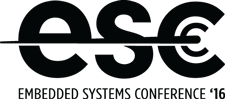 Design Technologies. Learn more about electronics, materials, and power transmission technologies at ESC Silicon Valley, December 6-8, 2016 in San Jose, Calif. Register here for the event, hosted by Design News' parent company UBM.

---
In the wake of the accident, Tesla supplier MobilEye N.V. said it would end its partnership with Tesla, in part due to disagreements over how the technology was deployed. The company said Tesla was "pushing the envelope in terms of safety," according to news reports.
Industry analysts agree that confusion is likely, especially in these early years of automated vehicle technology. "What Germany is saying is absolutely valid," noted Kyle Landry, a research analyst for Lux Research. "Mislabeling is one of those issues that keep coming up and Germany is not the first to get on Tesla's butt about it."
In 2015, Hong Kong's Transport Department expressed concerns about Tesla's AutoPilot features. Similarly, a California draft regulation in September called on automakers not to use the terms "self-driving," "automated," or "autopilot" in advertising unless the cars are capable of operating themselves with no human intervention.
READ MORE AUTOMOTIVE ARTICLES ON DESIGN NEWS:
Engineering experts say that such problems are inevitable during the years when the technology is not fully manual and not fully autonomous. "Those 'in-between' levels can be a bit tricky," Inseok Hwang, a professor of aeronautics at Purdue University and an expert on aviation autopilot systems, told Design News last month. "Today, some cars are manually driven and some are relatively automated. In these in-between years, there will be a lot of problems."
Landry said that the public would be better served if Tesla would change its marketing strategy. "They need to represent it differently," he told us. "They're going to have a better chance if they pitch these technologies as safety features."
[image via Tesla Motors]
Senior technical editor Chuck Murray has been writing about technology for 32 years. He joined Design News in 1987, and has covered electronics, automation, fluid power, and autos.