Here's a new slew of unfortunate inventions and products. Some are relatively harmless – the baby mop that puts your baby to work polishing hardwood floor – and some are deadly dangerous – the Hindenburg, the Flying Pinto.
For the next collection, we'll use your suggestions. We're already including one from reader demand – the Segway. We'd like to hear more from you for our next series of ridiculous and dangerous inventions.
Click on the image to start the slideshow.
Any others we missed. Comment below and let us know what you think is the worst invention of all time.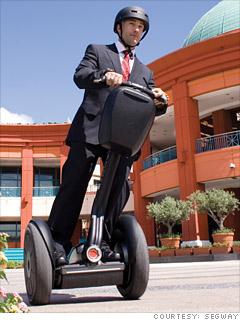 I wasn't going to include Dean Kamen's Segway in this list of product disasters. After all, it's a real product. I see them in my neighborhood occasionally. There's even a police version. But our readers shamed me into including it. Deep in the gut, engineers reject this expensive invention that doesn't do much.
(Source: archive.fortune.com)


Design News will be in Minneapolis and Orlando in November! Design & Manufacturing Minneapolis will take place Nov. 4-5, while Design & Manufacturing South will be in Orlando Nov. 18-19. Get up close with the latest design and manufacturing technologies, meet qualified suppliers for your applications, and expand your network. Learn from experts at educational conferences and specialty events. Register today for our premier industry showcases in Minneapolis and Orlando
Rob Spiegel has covered automation and control for 15 years, 12 of them for Design News. Other topics he has covered include supply chain technology, alternative energy, and cyber security. For 10 years he was owner and publisher of the food magazine Chile Pepper.