Some cars are more reliable than others, but even the vehicles at the bottom of this year's Consumer Reports reliability survey are vastly better than those of 20 years ago in the key areas of powertrain and hardware, experts said this week.
"A brand new car in 1995 was quite a bit worse than it is today," Jake Fisher, director of auto testing for Consumers Union, told Design News. "But the overall problem rates haven't changed much. Engines, transmission, and hardware have gotten better, and electronics have gotten much worse."
The good news is that automakers, even those in North America, have conquered some of the key reliability issues that plagued them for decades. The bad news is that they're now running into a new set of problems, Fisher told us.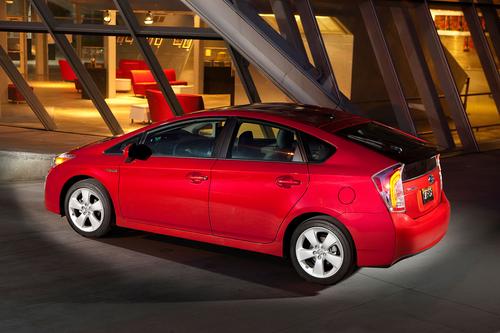 Japanese-made cars, like the Toyota Prius, have outperformed North American and Europeans cars in reliability surveys for decades. One difference is that Japanese automakers focus on assemblies, rather than on perfect parts, experts say.
(Source: Toyota)
"Twenty years ago, a typical car probably didn't have power seats, power mirrors, keyless entry, and 12 airbags," he said. "It's all the new equipment we've seen in the past 20 years -- that's what's now so troublesome."
Some experts contend that the best cars from two or three decades ago would be among the worst today. "The overall improvement in automotive reliability has been pretty astounding," David Cole, chairman emeritus for the Center for Automotive Research, told Design News. "You still have cars at the bottom, but the difference between the bottom and top is different than it used to be."
MORE FROM DESIGN NEWS: Slideshow: The Best and Worst of Automotive Reliability
In this year's owner survey, some vehicles stood out for sturdy reliability in almost every category, while others received poor grades, almost across the board. The Toyota Prius and Lexus ES, for example, received good grades for the reliability of virtually every sub-system, from powertrain to power equipment. In contrast, vehicles such as the Ford Fiesta and Dodge Journey got dinged by owners for a wide variety of issues, ranging from a poor transmission in the Fiesta to brake problems in the Journey. But Fisher of Consumers Union warned that a black dot (the worst rating) on the organization's surveys has a different meaning now than it did just a few years ago. "If you look at the charts, a black dot on a 2003 car was much worse than a black dot today," Fisher said. "Each one of those dots compare cars of that year to cars of the same vintage."
Cole cites design philosophy as the major reason for the sharp turnaround, especially in powertrain. For many years, he said, North American carmakers tried to improve their quality and reliability by focusing on perfect components. But Japanese automakers took a different approach, he said. Instead of fretting over a need for perfect components, they focused their efforts on better assemblies, even if it meant using imperfect parts. Their goal was to make a perfect engine or a perfect transmission, not a perfect part, Cole said.
"It seems counter-intuitive," Cole told us in 2005. "It doesn't appear to make rational sense, but if you can build repeatable, imperfect parts, you can solve a lot of problems at the system level."
MORE FROM DESIGN NEWS: The Quest for Imperfection
The result has been well-documented over the past four decades of surveys, with Japanese cars repeatedly outperforming North American and European cars in terms of reliability, year after year.
Cole said that all automakers, and General Motors in particular, have dedicated themselves to systems engineering. "Systems engineering is the heart of the process," he said. "You can't ever take your eye off the big picture, even when you're focusing on the details."
Twenty years ago, Cole said, North American automakers didn't have that philosophy. It took years of poor performance and market losses before top-level engineers and executives saw the light. "It always comes back to the top leadership," he said. "Are you reinforcing and coaching your systems thinking? Or are you putting too much emphasis on details? It can't happen unless the leadership buys into it."
Senior technical editor Chuck Murray has been writing about technology for 31 years. He joined Design News in 1987, and has covered electronics, automation, fluid power, and autos.