Buildings want to float, and cars want to fly. These are just a couple of the counterintuitive engineering principles taken from the book, 101 Things I Learned in Engineering School (Grande Central Publishing) by John Kuprenas with Matthew Frederick.
We also learn that skyscrapers are built mostly to resist pressures from the side, not weight from the top. We discover that a triangle is more stable than a square –- thus many bridges and buildings are based on triangles.
Using the comment section below, let us know the unusual-but-obvious-once-you-think-about-it principles you learned in engineering school. We'd also like to know what you learned after engineering school that you wish you had known when you were a student.
Click the image below to start our slideshow on things learned in engineering school.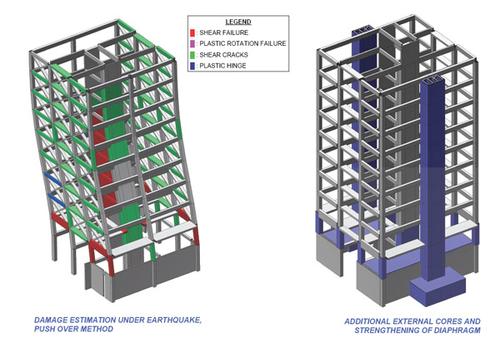 A skyscraper is a vertically cantilevered beam. The primary structural design consdieration is not resistance to vertical (gravity) loads, but resistance to lateral loads from wind and earthquakes. For this reason, tall structures function and are designed conceptually as large beams cantilevered from the ground.
(Illustration source: Earthquake Buddy)
Related posts:
{doclink 270588}
{doclink 265444}
{doclink 264120}
{doclink 262284}
{doclink 255830}
{doclink 251262}
{doclink 238918}