Early feedback on the new Rolls-Royce electric concept car shows that drivers like the power and quiet performance but consider driving range to be an issue.
Known as the 102EX Phantom Experimental Electric, the new prototype incorporates a massive high-energy battery and offers a range of more than 120 miles. But it still may not be enough for the ultra-luxury segment addressed by the company.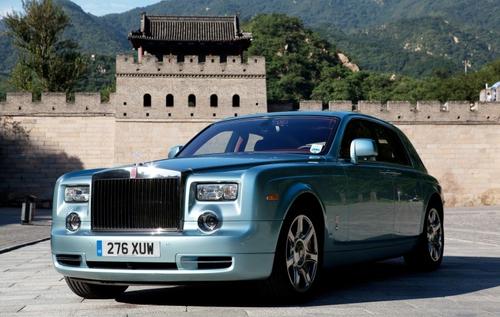 In tests, Rolls-Royce says the 102EX Phantom Experimental Electric is quiet and powerful, but possibly short on driving range.
Photo courtesy of Rolls-Royce.
"The feedback we've received to date in the UK, Singapore, and China is that greater range would be required, even if the drivers themselves wouldn't use it," Emily Dungey, a project manager for the 102EX, told Design News. "It's mainly so they don't get anxious."
The vehicle, rolled out at the Geneva Motor Show in March, was built as a way for the company to open the door to alternative powertrains and determine whether an all-electric unit can deliver the company's signature Rolls-Royce experience.
Rolls-Royce says the 102EX has the largest passenger car battery in the world. Weighing in at about 1,400lb, the vehicle's lithium-ion pack is more than twice the mass of the Nissan Leaf's 660lb battery. At 71kWh, it also offers almost three times as much energy as the Leaf's 24kWh pack. The 102EX needs all that extra energy, however, because it weighs in at about 6,600lb, compared to the Leaf's 3,500.
Rolls-Royce engineers designed the massive battery pack to fit in the engine bay that was vacated by the conventional Phantom's 6.75-liter engine. To achieve an extremely high energy density that is said to reach 240Wh/kg, they employed large format lithium-nickel-cobalt-manganese-oxide cells.