If you enjoy car chases and action movies you'd do well to check out Mad Max: Fury Road if you haven't already. The film, essentially an extended, two-hour chase scene is a tour de force action film. And more savvy audiences will take particular joy in dissecting the array of custom vehicles designed to survive and thrive in Mad Max's unique brand of post apocalypse.
This is a world where electricity is no more and gas and water are the rarest things around -- so forget about your Tesla or computer chip-laden sedan. Here it's all about the classics and the muscle cars. Colin Gibson, the film's production designer and art director had his work cut out for him. In the end Gibson and his team created (and destroyed) 150 custom vehicles for the film.
In an interview with Bloomberg, Gibson shared how he created some of Fury Road's most memorable vehicles.
MORE FROM DESIGN NEWS: Yes, Electric Cars Still Need an Innovative Battery
Check out the trailer. And click the slideshow below to see a bit of what went into creating the movie's most insane-looking vehicles.
Have you seen the film? Any favorites that we missed? Drop us a line in the comments!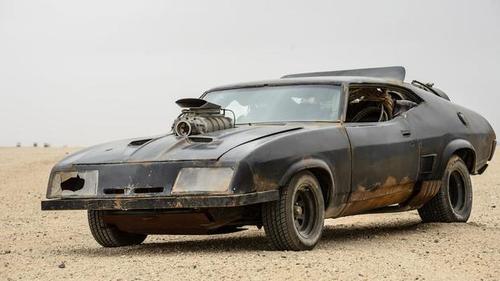 It wouldn't be a Mad Max movie without the titular character's personal ride. Here Max's 1974 XB Ford Falcon Coupe gets an upgrade with four-wheel drive and a "new" paint job.
(Source: Warner Bros.)
Chris Wiltz is the Managing Editor of Design News
Atlantic Design & Manufacturing, the largest advanced design and manufacturing trade show serving the Northeastern US, will take place in New York, June 9-11, 2015. It's your chance to meet qualified suppliers, get hands-on with the latest technologies, and expand your network. Learn more here.