VSI Labs And FLIR Are Studying Whether Thermal Cameras Can Make Cars Safer
VSI Labs And FLIR Are Studying Whether Thermal Cameras Can Make Cars Safer
FLIR is collaborating with VSI Labs on a proof-of-concept to demonstrate the benefits of thermal sensing to automatic emergency braking systems.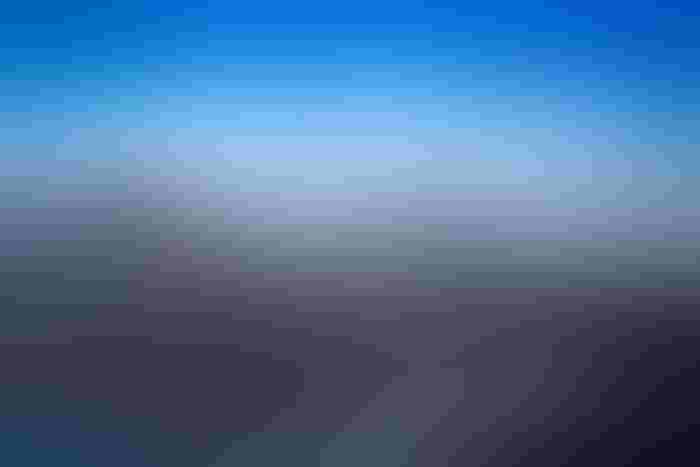 In tests thermal cameras and radar were able to prevent an autonomous car from hitting a moving dummy. (Image source: FLIR Systems)
FLIR Systems has contracted VSI Labs to help study how thermal sensors can enhance automotive safety. VSI reports that tests completed in December 2019 at the America Center for Mobility near Detroit, MI showed that thermal sensors, developed by FLIR, combined with radar created an effective automatic emergency braking (AEB) system that can detect pedestrians, estimate their distance from a vehicle, and stop the vehicle at a safe distance.
Three test cases were conducted using an Euro NCAP Pedestrian Target (EPTa), a belt-driven, human-sized test dummy: Having the dummy already standing in the road; having it cross the road; and having it cross the road from behind an obstruction. In each case, VSI reports the thermal-enabled AEB system was able to successfully bring the test vehicle to a stop before hitting the dummy. In total, VSI ran the vehicle through 35 test runs in both day and nighttime scenarios without hitting the dummy.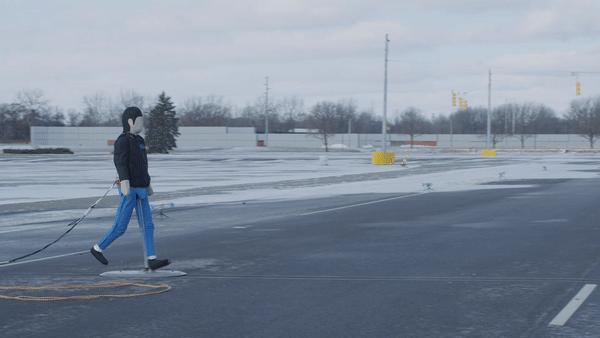 (Image source: FLIR Systems)
Thermal cameras hold a particular advantage for automotive sensing systems in that they function well in both daylight and darkness. These sensors are also not susceptible to headlight glare, bright sunlight, fog, or other inclement weather. They can also see up to four times farther than typical headlights.
More and more automakers have been examining ways to integrate thermal sensing into autonomous vehicles. New thermal sensors for automotive had a significant presence at CES 2020 with products such as the Viper, a thermal camera developed by Adasky that can be directly embedded into vehicle headlights. There's also the Raven thermal camera from TriEye, which is algorithm agnostic and can be implemented into existing ADAS and autonomous vehicle architectures.
FLIR itself came out of CES 2020 with an announcement that is is partnering with ANSYS in a deal that will see FLIR's thermal sensors being integrated into ANSYS' driving simulator so that thermal camera designs can be modeled, tested, and validated in virtual environments. "FLIR Systems' recognizes the limitations of relying solely on gathering machine learning datasets in the physical world to make automotive thermal cameras as safe and reliable as possible for automotive uses," Eric Bantegnie, vice president and general manager at ANSYS, said in a press statement. "Now with ANSYS solutions, FLIR can further empower automakers to speed the creation and certification of assisted-driving systems with thermal cameras."
FLIR had a busy 2019 and announced a partnership with Veoneer that will see Veoneer bringing FLIR's thermal cameras into Level 4 autonomous vehicles as soon as 2021.
VSI Labs has said it is planning to conduct more tests of the thermal AEB system. In regards to the 2019 tests VSI commented: "Not all testing requirements were met as the winter weather was colder than the specified testing temperature range, roadways had snowy, wet, or slick surfaces, and wind interfered with the test fixtures."
Additional testing is planned for spring and summer of 2020 when weather conditions will be more ideal and FLIR and VSI are able to make algorithmic improvements to the AEB system.
RELATED ARTICLES:
Chris Wiltz is a Senior Editor at  Design News covering emerging technologies including AI, VR/AR, blockchain, and robotics.
Sign up for the Design News Daily newsletter.
You May Also Like
---
Sep 12, 2023
The Battery Show brings together engineers, business leaders, top-industry companies, and innovative thinkers to discover ground-breaking products and create powerful solutions for the future.
LEARN MORE