Stellantis CTO Curic talks EVs
Stellantis CTO Curic talks EVs
The Stellantis technical boss has thoughts on the challenges of EV adoption.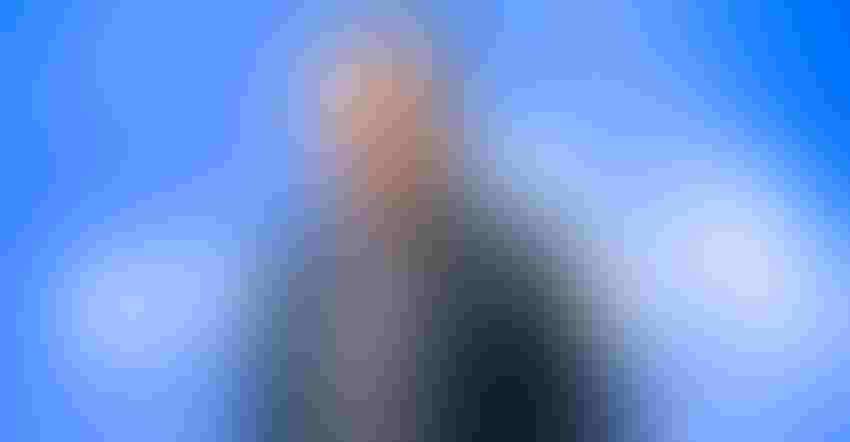 Stellantis chief technical officer Ned Curic.
Image courtesy of Stellantis
Stellantis has provided a peek at the company's EV future with the exhibition of the Ram 1500 Revolution, a concept version of the company's upcoming battery-electric pickup truck.
More than just challenge the Ford F-150 Lightning, the Revolution's role is to advance the state of the art, says Stellantis chief technical officer, Ned Curic. The truck employs an advanced 800-volt architecture and features hands-free automated charging.
But it will take more than cool technology in new vehicles for Americans to embrace electrification, Curic says. We sat down to chat with the company's technical boss to see what Stellantis has planned.
What do you think is the primary obstacle to Americans buying EVs in the coming years?
Stellantis CTO Ned Curic: For battery electric vehicles, the problem is a lot of friction with charging.
Obviously, you don't mean literal friction, but friction in terms of things that make charging needlessly difficult. So how can carmakers address that?
Curic: We're figuring out how to minimize friction for customers. We're watching people plugging in to figure out the right things to make that as frictionless as possible.
Does that mean addressing things like the location of the charging port on the vehicle or something else?
Curic: We look at people in markets with a lot of EVs, and the people with houses are most satisfied. If they don't have a house for home charging, they can't be very happy.
What's the problem with public charging?
Curic: There's no religion about maintenance by charging network operators, so there are always problems with the charging stations.
Once the charging networks do get religion and properly maintain their charging stations so that they work as expected, what are you doing with upcoming vehicles like the Ram 1500 Revolution to make them stand out to customers?
Curic: We need to have the right product at the right time. The Ram Revolution will be best-in-class in terms of technology.
Some of your competitors have been selling EVs for a while. How will the Revolution enter the market as a technology leader?
Curic: We are partnering with companies that include Foxconn, Qualcomm, and Amazon. We'll have the software from Amazon devices and a next-generation digital cockpit system. We're in a joint venture (with Foxconn) for Mobile Drive. It is an end-to-end system.
Is there a risk of farming out too much to partners rather than controlling it entirely in-house?
Curic: We believe we did the right balance in controlling what's important. We know that we can' do it alone. The system is always on, always fresh with over-the-air updates. A lot of new internet technology is leapfrogging anything out there.
These digital cockpits with their virtual functions are often difficult to use. How do you avoid that?
Curic: The industry did a not-so-good job of focusing on the customer. Instead of looking at the customer, they've been benchmarking each other. It is overwhelming, such a digital noise! It is a check-box exercise. Qualitative measures have become a measure for us, instead of that, to ensure ease of use.
Sign up for the Design News Daily newsletter.
You May Also Like
---
Sep 12, 2023
The Battery Show brings together engineers, business leaders, top-industry companies, and innovative thinkers to discover ground-breaking products and create powerful solutions for the future.
LEARN MORE