Dodge Charger Daytona SRT Banshee Promises Demonic Speed
Dodge Charger Daytona SRT Banshee Promises Demonic Speed
Dodge's muscle cars won't be left behind in the industry's half-trillion-dollar shift to EVs.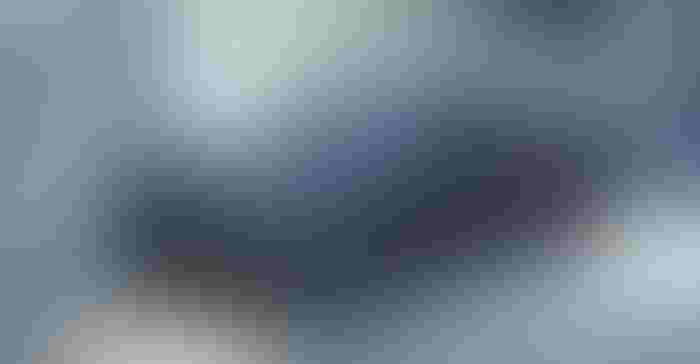 Dodge Charger Daytona SRT Banshee conceptImage courtesy of Stellantis
After rattling the muscle car enthusiast world with the announcement that 2023 will be the last year for the beloved Dodge Charger and Challenger models, the company revealed its plan for an electric replacement with the Dodge Charger Daytona SRT Banshee concept.
At the unveiling, Tim Kuniskis, head of Dodge brand, likened the industry's shift to utility vehicles to the shift to electric power to explain that customers will not want combustion models sooner rather than later. "Muscle cars have still maintained a very significant and lasting place in this industry, by delivering emotional design, extreme performance, and an engaging driving experience," he said.
"The next trend that's building, and it's building faster than [utility vehicles] did, it's electrification," Kuniskis continued. "What's impossible to ignore is the manufacturers' product pipeline. One look at the product plans and it's clear that the auto industry is in a space race. Not toward the Moon or Mars. No, towards electrification."
While the U.S. program that landed Apollo missions on the moon cost the nation an inflation-adjusted $280 billion, the car industry has already outspent that on EV development, he pointed out.  "$526 billion. That's how much the automotive industry has put into electrification. There is no Mulligan on a half a trillion dollars."
To remain relevant in this situation, future Dodge muscle cars will be electric. They will also be fast, which is pretty typical among EVs. But Kuniskis promised they will also be bold, which is less typical, outside outrageous project cars like the Ford Mustang Mach-E 1400 we tested. It will also be faster than Dodge's current Charger, even the supercharged Demon and Hellcat versions, he said.
"Even the boring ones are fast," he noted of EVs. "We made sure the driving experience will be marked by familiar Dodge attributes. The typical single-speed transmission in a BEV? Super efficient," Kunishis conceded.
This is why the Charger EV features a multi-speed transmission. "We know that part of what makes a Dodge a Dodge is the way that our power throws your shoulders into the seatback at shift points," he said. "So our engineers designed the new eRupt system. It is a multi-speed transmission with an electromechanical shifting experience that's pure Dodge," he pledged. Shifts are activated by steering wheel-mounted buttons rather than a conventional shifter, however.
When speed is called for, the Charger Daytona SRT Concept also boasts a PowerShot push-to-pass feature. It is activated by pushing another button on the steering wheel, to deliver a jolt of increased horsepower for quick bursts of acceleration.
We're not counting cylinders in engines anymore, but the Charger will be offered with three different power levels, approximating four-cylinder, six-cylinder, and eight-cylinder variants to suit customers' needs and budgets. At the top level is a 900-volt system dubbed "Banshee," after the shrieking fairy of Irish legend that warned of impending death in the family. Dodge's Banshee will be warning of screaming fast performance instead.
The car will offer four driving modes so that even an all-wheel drive machine can deliver the rear-drive experience Charger buyers crave. They are Slam mode, Drift mode, Drag mode, and Donut mode, for spinning in circles.
Dodge's traditional muscle cars unmistakably announce their presence with their bellowing exhaust sound, so the Charger Daytona SRT concept aims to preserve that experience with an exhaust system of its own that ducts amplified car noises from the drivetrain.
The company calls this system the "Fratzonic Chambered Exhaust" in reference to the brand's 1960s-'70s-era logo, which it calls the "Fratzog." This 126-decibel P.A. pushes its sound through an amplifier and tuning chamber located at the rear of the vehicle in concert with the eRupt transmission.
In contrast to that bit of embellishment, Dodge acknowledges customers' demands for practicality, so the Charger concept is a hatchback, with folding rear seats that provide ample cargo capacity. Additionally, the Charger will be all-wheel-drive, like the popular SUVs that people are buying, providing a bit more adverse-weather practicality in a type of car not known for that attribute.
So it looks like we'll be getting something in return for the industry's half-trillion dollar EV investment!
Sign up for the Design News Daily newsletter.
You May Also Like
---
Sep 12, 2023
The Battery Show brings together engineers, business leaders, top-industry companies, and innovative thinkers to discover ground-breaking products and create powerful solutions for the future.
LEARN MORE