Cadillac and Rolls-Royce Electrify Ultra Luxury
Cadillac and Rolls-Royce Electrify Ultra Luxury
Two automotive prestige icons have revealed their plans for electric-drive ultra-luxury models.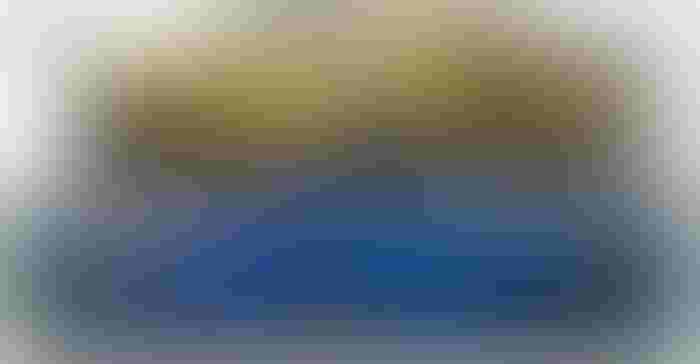 The 2024 Rolls-Royce Spectre (top) and Cadillac Celestiq (bottom).Images courtesy of Rolls-Royce and Cadillac
Electric drive and luxury cars are a match made in heaven. For cars whose ability to be both silent and powerful, electrification is such an obvious solution that Rolls-Royce co-founder Charles Royce remarked in 1900, "The electric car is perfectly noiseless and clean. There is no smell or vibration. They should become very useful when fixed charging stations can be arranged."
Indeed, Rolls-Royce showed off the 102EX Phantom Experimental Electric prototype in 2011.
While it has taken a while to fulfill that vision, both Cadillac and Rolls-Royce are poised to deliver expensive, exclusive, and cushy electric models by the end of 2023.

The Rolls-Royce Spectre is a two-door coupe and the Cadillac Celestiq is a four-door with a coupe-like fastback roofline. Cadillac says that pricing for its car, which is available only by custom order, will start at $300,000 before clients specify their preferred equipment.
Rolls-Royce did not release a price tag for the Spectre, but Rolls-Royce's pricing history suggests it will be similar in price to the Celestiq. The cars' specifications are similarly close. Cadillac says the Celestiq will deliver 600 horsepower, 640 lb.-ft. of torque, and 300 miles of driving range on a charge. The company states that drivers can fast-charge 78 miles of driving range into the Celestiq's 111-kilowatt-hour battery pack using a 200 kW DC fast charging system in only 10 minutes.
Rolls-Royce forecasts 260 miles from its 577-hp, 664 lb.-ft. powertrain. Cadillac boasts that the Celestiq will reach 60 mph in just 3.8 seconds, while the Spectre gets there in an also-quick 4.4 seconds.
While there was a time when well-to-do clients legitimately considered both of these brands when ordering a new car, that time probably ended during the Roosevelt administration. To reclaim its place as a legitimate challenger to the likes of Rolls-Royce, Cadillac says the company is sparing no effort to make the Celestiq a masterpiece of customization.
"A true flagship for the brand is what Cadillac has needed for a long time," observed Mark Reuss, president of General Motors. "It is a true American icon, handcrafted, each one tailored to its individual client."
Of course, Rolls-Royce customers already expect such treatment. "Spectre possesses all the qualities that have secured the Rolls-Royce legend," observed Torsten Müller-Ötvös, CEO of Rolls-Royce Motor Cars. "This incredible motor car, conceived from the very beginning as our first fully-electric model, is silent, powerful, and demonstrates how perfectly Rolls-Royce is suited to electrification."
The companies will achieve these goals by building electric drivetrains into very rigid aluminum platforms that ride on sophisticated active suspension systems.
Cadillac will employ megacasting technology for the Celestiq's chassis, using six large precision sand-cast aluminum components. Each casting reduces part count by 30 to 40 components, compared to typical stamped construction, meaning that this will consolidate about 210 stamped parts into six cast parts. This solution contributes to more efficient use of space, simplicity, and improved structural rigidity.
Rolls-Royce's "Architecture of Luxury" employs extruded and stamped aluminum that integrates the battery pack into its structure to create a frame that is 30 percent stiffer than any previous Rolls-Royce. The flexibility of the architecture also let engineers place the floor midway between the sill structures rather than on top of or beneath them. They created a channel for wiring and climate control pipework between the battery and the floor with the battery mounted underneath, for a perfectly smooth floor. This low floor is crucial for a coupe-bodied vehicle with a low roofline.
Sign up for the Design News Daily newsletter.
You May Also Like
---
Sep 12, 2023
The Battery Show brings together engineers, business leaders, top-industry companies, and innovative thinkers to discover ground-breaking products and create powerful solutions for the future.
LEARN MORE