AEye 4Sight Long-Range Lidar Gives Continental More Complete Vision
AEye 4Sight Long-Range Lidar Gives Continental More Complete Vision
Long-range lidar will let driver assistance systems and autonomous vehicles see further down the road.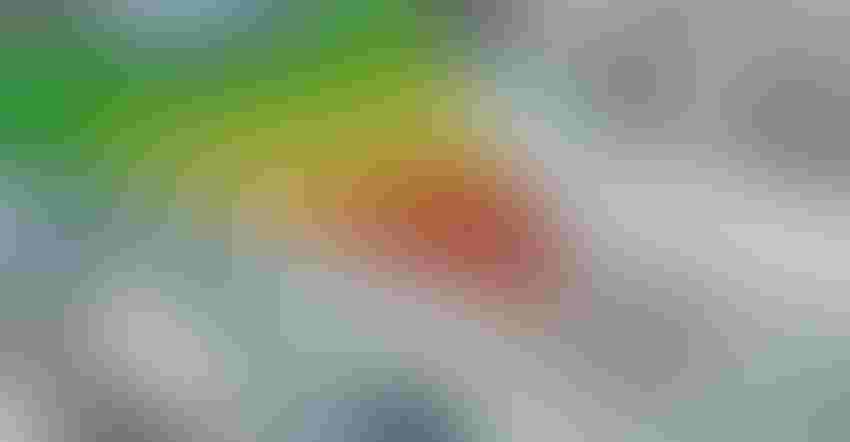 Adding AEye's 4Sight long-range lidar complete's Continental's sensor suite for vehicles.
Continental
Continental is expanding its automated driving sensor portfolio with an investment in California long-range lidar startup AEye, Inc. AEye has developed 4Sight long-range lidar technology that combines an amplifiable 1550nm laser with a solid-state Microelectromechanical System (MEMS) scanner.
"The lidar industry has struggled with attaining solid-state performance, especially when trying to achieve sufficiently high resolution at long range," said Luis Dussan, co-founder and CEO of AEye.
"Our non-arrayed micro-MEMS is at the core of our unique system design and helps us solve this challenge-providing the automotive industry the combination of reliability, performance, and price they have been seeking."
The AEye 4Sight lidar can spot vehicles at a distance of more than 300 meters ahead and identifies pedestrians at a distance of more than 200 meters. It also detects small, low-reflective objects, such as bricks, at a distance of 160 meters with more than 1600 measuring points per degree.
In fact, recent field testing showed AEye's 4Sight lidar locating objects at a range of 1,000 meters. "We want to show the industry that sensors have improved, we've progressed as well, and that for detecting objects at that distance, one kilometer should be the benchmark," said AEye Field Application Engineer Team Lead Shanvir Dhinsa.
The testing, which was supervised by VSI Labs, showed the lidar spotting a Chevrolet Bolt and a Sprinter van at a distance of 1,018 meters while parked at the opposite end of a runway. Maybe more surprisingly, the lidar could also make out the numbering on the surface of the runway too.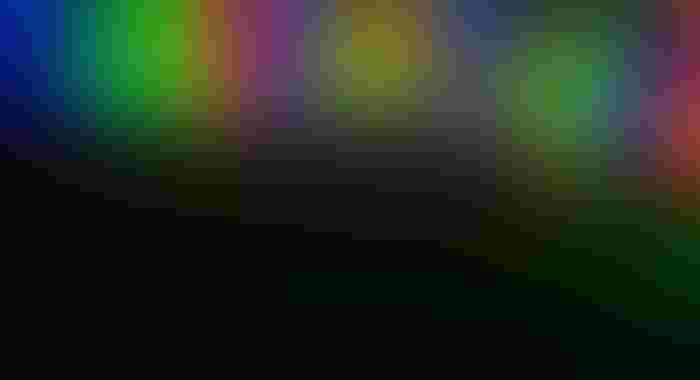 This is the point cloud of a street scene, as scanned by the AEye 4Sight lidar.
4Sight's resolution is also a vast improvement as the industry norm for resolution is about 100 measuring points per degree. A one square meter target showed the equivalent of 1,600 points in a square degree.
The AEye team also demonstrated 4Sight's ability to work through glass. This is important because it means the emitter and sensor can be located behind the windshield so that they won't intrude on vehicle design. Testing showed that 4Sight could put 52 measuring points on the 1-meter target and with windshield glass in front of it, that number dropped to 47 points.
AEye's lidar can do this because it has a separate emitter and sensor. Others are typically combined, which leaves the sensor more susceptible to reflections from the emitter if it is behind glass. "Because our transmit and receive paths are separated, we don't deal with the internal reflections that many co-axial systems that transmit and receive on a [straight] line struggle with today," Dhinsa explained.
The market for commercial vehicles is particularly attractive for long-range lidar because of their large mass and longer stopping distances. Automation for such vehicles requires a maximum sensor range and resolution to provide sufficient processing time for automated decisions and actions.
"Access to 1550nm MEMS lidar technology is another step in [Continental's] successful sensor strategy," said Frank Petznick, head of the Advanced Driver Assistance Systems (ADAS) business unit at Continental
AEye has verified the 4Sight sensor's durability through shock and vibration testing conducted by NTS which proved the device's ability to sustain mechanical shock of more than 50Gs and sustained vibration of more than 3Gs.
Continental says it will commercialize the sensor to deliver a fully automotive-grade product by the end of 2024.
Sign up for the Design News Daily newsletter.
You May Also Like
---
DesignCon 2024

Jan 30 - Feb 1, 2024
Jan 30 - Feb 1, 2024
DesignCon is the premier high-speed communications and system design conference and exposition, offering industry-critical engineering education in the heart of electronics innovation — Silicon Valley.
Learn More