Intel believes that data will one day be as important to cars as oil.
When it comes to the future of automobiles, "data is the new oil," according to Intel CEO Brian Krzanich, borrowing the phrase from mathematician Clive Humby. Delivering a keynote address at the Automobility LA conference (as part of the LA Auto Show) on Nov. 15, Krzanich outlined a near future in which automobiles will be just as dependent on data and connectivity as they are on oil. "Data has the potential to radically change the way we think about the driving experience: as consumers, as automakers, as technologists and as citizens of our communities," Krzanich said in an editorial released by Intel.
In addition to traditional mechanical parts, Krzanich said that autonomous cars will employ a plethora of sensors from LIDAR, sonar, and radar, as well as GPS and cameras. By Intel's estimation all of that data being transmitted means that a single autonomous vehicle will generate approximately 4 terabytes (4,000 GB) of data daily. "Every autonomous car will generate the data equivalent of almost 3,000 people. Extrapolate this further and think about how many cars are on the road. Let's estimate just 1 million autonomous cars worldwide -- that means automated driving will be representative of the data of 3 billion people," Krzanich said.
This keynote marks the first time the semiconductor giant has ever held a presence at an automobile show. Krzanich was also on hand to announce that Intel (via its Intel Capital division) has committed to investing $250 million over the next two years into developing technologies around autonomous vehicles; "areas where technology can directly mitigate risks while improving safety, mobility, and efficiency at a reduced cost; and companies that harness the value of the data to improve reliability of automated driving systems," according to a press statement from Intel.
---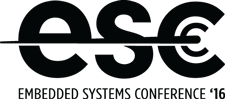 Connected Devices & the IoT. Power is a critical resource that prevents large‐scale adoption of the many billions of IoT and wearable devices that are projected to dominate our everyday lives. Learn about IoT and wearables enablement using power electronics and energy harvesting technologies at  ESC Silicon Valley  , Dec. 6-8, 2016 in San Jose, Calif.  Register here  for the event, hosted by  Design News  ' parent company, UBM. 
---
This announcement is the latest in a series Intel has recently made around self-driving vehicles. Back in May Intel acquired Itseez Inc., a computer vision company, with the purpose of developing algorithms and implementations of computer vision around autos, among other applications. And yes, the chipmaker is even getting its fingers into production, with a recent announcement that it has partnered with BMW and system-on-a-chip maker Mobileye to create an open platform for designing autonomous vehicles.
While no specific projects around Intel's new $250 million investment have been named, the company is looking to position itself as a solutions provider around allowing automakers to capture and make the most use of the massive amounts of data that will be coming from autonomous cars. As Krzanich said, "It's not enough just to capture the data. We have to turn the data into an actionable set of insights to get the full value out of it. To do that requires an end-to-end computing solution from the car through the network and to the cloud -- and strong connectivity."
Watch Brian Krzanich's full keynote presentation below:
Chris Wiltz is the Managing Editor of Design News.