How Edge Computing Simplifies Automation, Site-Wide and Beyond
How Edge Computing Simplifies Automation, Site-Wide and Beyond
Stanley Black & Decker and companies across all industries improve operations using edge devices to deliver sensor intelligence to the facility level and beyond.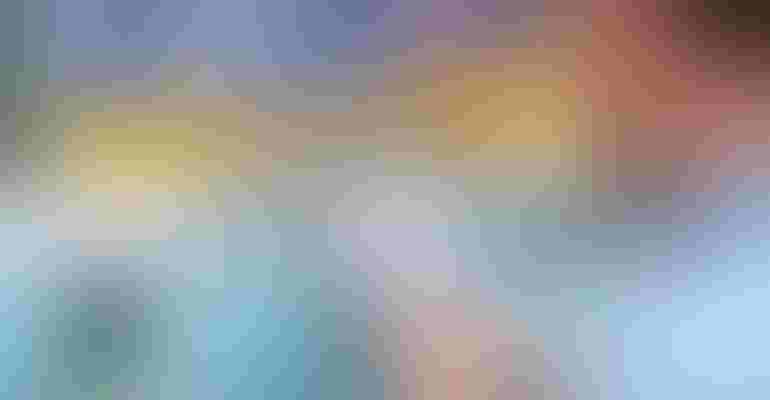 William Fisher
For decades, industrial automation and control has become more open, evolving in increments. In contrast, edge computing, developed in the age of digital transformation, represents a revolution. The new breed of "digital native" edge devices can bypass the hurdles of traditional automation networking to connect sensors and machine data directly where it's needed for better operational decision-making.
The problem is that the Fourth Industrial Revolution has opened so many opportunities companies often don't know where to begin. Do you, like many, face one (or both) of these common fears?
You have no data to measure your processes and fear a site-wide network is either unattainable or unaffordable.

You are faced with too much data from disparate systems and aren't sure what information to include in a site-wide network.
The solution to these two extremes is to understand your organization's objectives and pain points; identify the information required to address them; and to pinpoint key data points to get the job done. This can be determined in-house and/or in partnership with outside consultants and solution providers.
Edge computing is an increasingly effective and efficient means for connecting targeted data to users and systems across a facility.  Simply defined, think of "edge" as the data or devices at the real-world, opposite end of a cloud network. Devices can include smart sensors and actuators; network components, and even compact monitoring and control devices with onboard logic and analytics functions, which are typically limited to specific and local data, as shown in the following examples.  
Stanley Black & Decker's Industry 4.0 "power tools"
Stanley Black & Decker manufactures tools, toolboxes, and drill housing components at a 183,000 square-foot facility in Cheraw, SC. With only 200 employees at the site, knowing what's going on inside manufacturing processes is critical to quality, productivity, and efficiency. This led the company to seek a partner for consulting and implementation of an infrastructure for plant-wide data generation and connectivity.
The company called on the Digital and Consulting Solutions team at SICK, which provides digital transformation services, to help assess and plan a solution that would bring plant-level connectivity to three types of machines generating data needed for plant performance improvement:
Standalone machines and processes operated manually that were lacking sensors, monitoring, or controls to capture data.

Machines and processes such as cutting, assembly, and packaging that have been running for many years with traditional controllers and automation networks but lacked connections to a plantwide network.

Newer machines with highly complex automated processes such as injection molding and CNC-type processes that lacked data for local manufacturing analysis and optimization and plant-level connections.
The edge device implementations of each of these varies but all used edge devices and digital I/O to make data, make it visible across the plant. This established the connectivity required, optimize efficiency and quality, provide inputs for data analytics, reduce downtime, and raise competitive edge. This included creation of software dashboards customized for specific purposes and user roles; and additional dashboards tracking Overall Equipment Effectiveness (OEE) and Key Performance Indicators (KPI). These led to plant personnel to optimize efficiency and quality; perform data analytics; reduce downtime; and allow managers to react to trends and reallocate resources in real time to improve manufacturing performance and competitiveness.
Stanley Black & Decker employed SICK to plan and implement the first aspect of digital transformation: plantwide digitization and connectivity. This included provisions for the next stage of the plant's transformation, data integration across software applications, systems, and users. From there, in-house plant engineers continue these efforts and the next stage which includes data analytics. Future plans call for expanding connectivity and integration across additional plants, national networks, and global enterprise networks.
Getting started with rapid, targeted deployments
The same techniques and solutions are used to connect industrial and machine controls to plant and remote networks for uses across automotive, electronics, and all manufacturing environments; warehouse and logistics operations; packaging, and more.
Among the simplest applications of edge computing are those that use a device such as SICK's SIG200 Sensor Integration Gateway, which provides four digital I/O connections. This is all that some engineers have needed to access presence/absence sensor data and create OEE and key performance indicator dashboards at the machine, plant, and enterprise levels. Using such a dedicated device helps isolate computing tasks and eliminate the risk of inadvertently altering a PLC's programming and negatively impacting production – which can be critical in heavily regulated environments such as pharmaceutical plants where a minor change can lead to costly re-validation procedures.
The solutions discussed here are part of a much larger set of solutions for many applications. For a detailed example of the technology architecture and a detailed discussion of another industry application, watch the free webinar presentation, "Digital Transformation in Electronics Manufacturing:"
Such examples show how edge computing can complement traditional automation solutions. The digital revolution opens so many possibilities for new applications, the sky's the limit. For more information on this topic, read the article, "Five Steps to Digital Transformation" and related articles on the topic here.
About the Author

William Fisher is a Digital Technical Consultant who is involved with Digital Consulting, Process Analysis, and Controls Engineering as an extended part of SICK's Consulting and Digital Solutions group. William believes that understanding why something is happening and what is happening within a process really tells the story of how things are made. William served 12 years in the US Navy where he achieved the rate of Fire Controlman First Class Petty Officer (Surface Warfare) and was a Surface Search and Rescue Swimmer. He holds a BS in Electrical Engineering from the California State University, Northridge and is a certified Lean Six Sigma Black Belt. In his free time, he enjoys cooking, spending time at the beach with his wife, and disc golfing. He can be contacted at [email protected].
Sign up for the Design News Daily newsletter.
You May Also Like
---
Sep 12, 2023
The Battery Show brings together engineers, business leaders, top-industry companies, and innovative thinkers to discover ground-breaking products and create powerful solutions for the future.
LEARN MORE