A San Francisco startup called Otto recently came out of stealth mode and released a dramatic video (see it below) demonstrating its successful test of a technology for self-driving trucks. The video shows an 18-wheeler cruising along a major highway at full speed, with no one in the driver seat. An occupant sits back in the sleeper compartment, jotting on a notepad and glancing occasionally out the windscreen.
Otto was founded in January 2016 by a team of innovators experienced with autonomous cars, robotics, mapping technologies, and related systems. Otto employees previously worked at firms like Google, Apple, and Tesla.
"To start with, we will have driverless trucks probably in greater numbers than driverless cars," said Joyce L. Gioia, a futurist and president of strategy firm The Herman Group, speaking with Design News. "Think about it," she said. "There's a shortage of truck drivers, and many of them are baby-boomers, who will be retiring soon." Gioia's firm studies workforce trends, so her comments stressed the benefits of vehicle automation for employers. "If trucking companies can avoid having to pay salaries and overtime and benefits, they're going to do it. The driverless technology has already been used very successfully for buses. For commercial applications, it's not an expensive technology."
Otto's initial product is a self-driving kit for long-haul trucks, at an estimated cost of $30,000. The firm is now testing its kit on five Volvo VNL 780 trucks on highways in California, Arizona, and Nevada. After an initial testing phase, the company plans to move into several major US trucking routes.
The company says its technology includes a set of sensors, vehicle hardware, and self-driving software. The sensors, consisting of camera, radar, and lasers, sit on top of the truck, giving them "an elevated vantage point of the highway." Running on an onboard computer, the software makes real-time driving decisions based on sensor input. The technology allows the driver "to play more of a supervisory role," according to company materials.
An autonomous vehicle control system relies on a deliberative architecture capable of constructing an internal map of the vehicle's surroundings, fed by GPS, sensor, and computer vision data. The onboard computer generates a path plan, which it continually updates based on its interpretation of stationary and moving objects in its environment. It keeps the vehicle on the optimal path by controlling the vehicle's steering, brakes, and throttle via actuators.
Automaker Daimler AG, which owns the Freightliner trucking business, has also developed an autonomous truck, called the Freightliner Inspiration Truck. The Inspiration is licensed to operate in Nevada, where Freightliner received the first license in the US for operation of an autonomous commercial vehicle on an open public highway. Daimler has successfully demonstrated its Inspiration vehicles on the road both independently and in "platoon" formation, with multiple self-driving trucks traveling together, connected wirelessly.
---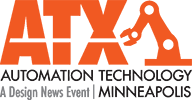 Your Data. Get It. Protect It. Practical information on embedding sensors in 3DP, automation & inventory control, big data as a diagnostic tool, cloud storage and security risks, and more in the Industry 4.0: Smart Strategies for Data Collection and Protection track at Automation Technology, Sept. 21-22, 2016 in Minneapolis. Register here for the event, hosted by Design News' parent company, UBM.

---
Besides Daimler, Navigant Research identifies Audi, BMW, GM, and Ford as leaders among OEMs actively pursuing autonomous vehicle strategies. "Autonomous driving has been a long-term goal for the automotive industry for decades," said Navigant analyst David Alexander, in a company announcement. "While fully automated vehicles that operate themselves with no driver present are still a decade away from volume manufacturing, the incremental systems necessary as a foundation for the related technology are expected to make their way into production during the next five years or so."
Self-driving vehicle technologies like those of Otto and Daimler fit into the "Level 3" category of the National Highway Traffic Safety Administration's (NHTSA) policy on automated vehicles. Level 3 vehicles are capable of "limited self-driving automation," says the agency, which means the driver is able "to cede full control of all safety-critical functions under certain traffic or environmental conditions, and in those conditions to rely heavily on the vehicle to monitor for changes in those conditions requiring transition back to driver control."
Automation Levels 1 and 2 involve partial automation and driver assistance in such areas as steering, braking, and cruise control. Ultimately, a Level 4 autonomous vehicle would be able to perform "all safety-critical driving functions and monitor roadway conditions for an entire trip," according to the NHTSA, with the driver providing only "destination or navigation input."
The Society of Automotive Engineers (SAE) has developed an alternative six-level classification system for driving automation.
READ MORE ABOUT SELF-DRIVING CARS:
Industry statistics referenced by Otto put the US trucking market at $700 billion, with $31 billion of goods transported by truck every day. The US trucking fleet stands at more than 2.5 million combination trucks, with nearly 1.7 million heavy and tractor-trailer truck drivers employed. The American Trucking Association says the industry suffers from a shortage of 47,500 drivers.
Otto's literature highlights the company's emphasis on road safety, and for good reason. In 2014, combination trucks were involved in 211,474 crashes, accounting for 2,839 fatalities, of whom 84% were not occupants of the trucks. Combination trucks accounted for 5.6% of miles driven in the US, but an outsized 9.5% of highway fatalities.
"The trucking companies that embrace this technology first are going to be the ones to benefit from it the most," Gioia, told us. "It's effective technology, and we know it works. It's going to save them a ton of money in terms of their staff and their employee population, not to mention that the turnover in that industry is really high, and it's costing some of the big trucking companies billions of dollars just to replace their valuable employees."
[images via Otto; video via YouTube]
Al Bredenberg is a writer, analyst, consultant, and communicator. He writes about technology, design, innovation, management, and sustainable business, and specializes in investigating and explaining complex topics. He holds a master's degree in organization and management from Antioch University New England. He has served as an editor for print and online content and currently serves as senior analyst at the Institute for Innovation in Large Organizations.
Update: A previous version of this article stated that Otto is testing its kit on three Volvo VNL 780 trucks in Calfornia. The company is now testing five total trucks in California, Arizona, and Nevada.