Engineering desks can be an art form all their own. Readers of our sister site EETimes responded to a challenge by EELife editorial director Brian Fuller, who posited the maxim that the messier the desk, the more of a genius its owner must be. The photos came rolling in.
Click the image below to view a slideshow of 11 of the messiest engineer's desks around: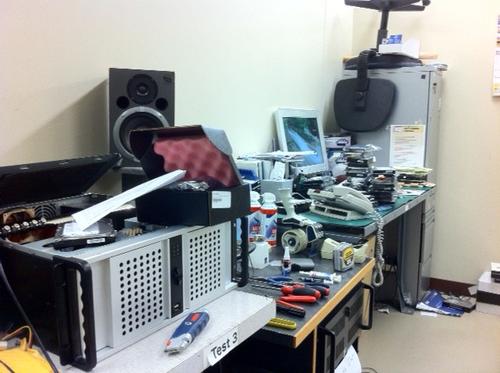 Christopher Nelson of Fort Wayne, Ind., writes of his upside-down chair: "I actually don't remember how it got there. I am 6'4" and destroyed the first few chairs when I came to work so it is probably one of those. Currently, part of what I do is help design computers for audio professionals. This area is an R&D, testing, and repair area."
At Design News, we'd like to put together our own, mechanically oriented collection. Please send your pictures to content director Alexander Wolfe at [email protected].
This story was originally posted by EE Times.