The sounds machines make reveal quite a bit about whether they're working properly – what's wrong and what's not. The first thing an engineer does when a machine doesn't seem to be operating properly is to listen to it. In the past, the machines themselves had no way of listening to their own sound to determine health, and therefore they had no way to alert the automation staff that something is wrong. That's changed.
Recently, Augury, a predictive machine diagnostics company, added sound sensors to its range of condition monitoring. The company designed tools that listen to any machine – from a jet engine to a household appliance – and run it through an algorithm to identify what's wrong and even predict what'll break next.
In developing sound analysis, Augury hones in on specific types of equipment. "We focus on three types of machines: pumps, fans, and chillers or compressors. Within these three families we can diagnose any of the machines we encounter," said Saar Yoskovitz, CEO of Augury. "We don't need to generate an algorithm for this pump versus others. The sounds these machines make have a unique fingerprint and we can detect it across any model. Like a fan belt squeaking. It doesn't matter whether it's a Mercedes or a Toyota, a fan belt sounds like a fan belt."
---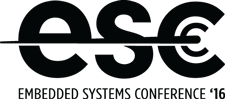 Securing the Internet of Things. Today's IoT devices are under increasing attack. Device manufacturers and embedded software designers must be vigilant if they are to provide a secure system for applications to do their work. Learn more about securing IoT devices and applications in the Connected Devices track at ESC Silicon Valley. December 6-8, 2016 in San Jose. Register here for the event, hosted by Design News' parent company UBM.
---
Ultrasonic and vibration sensors are common in predictive maintenance. The difference with Augury's sensor processing is that it's Internet- and algorithm-based. The data is sent to servers where it is compared with previous data collected from that machine, as well as data collected from similar machines. The platform then detects changes. "We rely on a specific model for your specific machine and analyze it during its operational day so we can alert you to changes," said Yoskovitz.
The analysis is done in real time and the results are returned to the control engineer within seconds. Sound readings are taken from the machines through Internet of Things technology. The readings are put through a mechanical diagnostics layer, and the results are transmitted back to the user through a smart device.
The automation industry has seen an increase in interest in condition monitoring since Baby Boomer engineers with decades of experience have retired. Those engineers could listen to a machine and instantly determine its operating health. That's a hard skill to pass on to a new engineer. "You only have two or three years to infuse the expertise that is leaving with the Boomer," said Yoskovitz. "Technology is the best bet for replacing that expertise. It's not a matter of replacing the expert. It's a matter of making the expert more efficient. Plus, we can detect things that are not audible yet."
Augury is working within another trend in condition monitoring: offering the monitoring as a service rather than providing equipment. "We call it diagnostics as a service. Instead of selling a machine, we sell the function," said Yoskovitz. "Vibration tools cost over $20,000 for the hardware. Then you'll also need an expert and software. Our model comes with no upfront fee. You pay as you go."
Rob Spiegel has covered automation and control for 15 years, 12 of them for Design News. Other topics he has covered include supply chain technology, alternative energy, and cyber security. For 10 years he was owner and publisher of the food magazine Chile Pepper.