The concept of mechatronics has long been associated with the robotics industry. The term was coined in 1971 by Tetsuro Mori, an engineer at robotics company, Yaskawa Electric Corp. He combined the words "mechanical" and "electronic" to describe the electronic control systems that Yaskawa was building for mechanical factory equipment. The term now describes an emerging engineering discipline that includes a coherent background in systems design as well as mechanics and electronics.
The term is now common in many university engineering departments, with many colleges issuing degrees in mechatronic engineering. "Mechatronics is what computer engineering was 15 years ago. People are talking about it and realizing its value of this field of engineering," said Jim Devaprasad, professor in the School of Engineering and Technology at Lake Superior State University. "Mechatronics encompasses mechanical, electrical, and some manufacturing all put together."
Devaprasad noted that mechatronics is beginning to replace the more amorphous term "systems engineering." "In the past we referenced this collection of disciplines as systems engineering, but the term mechatronics is capturing more traction now," he said. "Now there are some programs that are beginning to appear as associate's degrees and bachelor's degrees."
 Just What Is Mechatronics?
The Association of Mechanical Engineers has embraced the concept, stating that mechatronics systems are everywhere, from computer hard drives to robotic assembly systems. They note that even consumer products combine mechanical and electronic systems now, from washing machines and coffee makers to medical devices.
---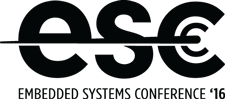 Securing the Internet of Things. Today's IoT devices are under increasing attack. Device manufacturers and embedded software designers must be vigilant if they are to provide a secure system for applications to do their work. Learn more about securing IoT devices and applications in the Connected Devices track at ESC Silicon Valley. December 6-8, 2016 in San Jose. Register here for the event, hosted by Design News' parent company UBM.
---
The automotive industry leans heavily on mechatronics, as well. Electronics that control mechanical systems account for much of the value of new vehicles. These systems manage everything from stability control and antilock brakes to climate control and memory-adjustment seats.
In its essence, mechatronic engineering involves creating smart machines that are aware of their surroundings and can make decisions. While this seems like the perfect definition of a robot, smart machines also involve equipment that does not look robotic yet behaves like a robot in that it can be programmed to conduct specific movements that accomplish goals. A programmed conveyor belt can be a smart programmable machine – a robot.
These smart machines are complex equipment made up of several parts: the mechanical system itself, the sensing and actuation, the control systems, and the software. Developing and operating these intelligent machines involves the full range of disciplines included in mechatronics.
What Do Mechatronic Engineers Do?
Mechatronic engineers work in all aspects of the development of the smart machine – from design and testing through to manufacture and ultimately deployment of an operation. The industries involved include robotics, medical equipment and assistive technology, human-machine interaction, manufacturing, unmanned aerial and ground vehicles, and education.
Mechatronic engineers work at companies that require high-tech development into what they are producing. These engineers may work in a laboratory, a processing plant, or an engineering office. Research opportunities for mechatronics engineers abound in emerging fields like bioengineering, nanotechnology, and robotics. These engineers are playing a large role in the development of electric cars and self-driving vehicles.
You will find mechatronic engineers in the defense industry developing futuristic vehicles, and you'll also find them revolutionizing consumer products. They may work in smaller innovative high-tech companies, designing software, parts, and equipment. You'll find them in mining as well as the oil and gas industry, since the equipment for these industries now includes electronics, mechanical equipment, and systems development.
Robotics Industry Screaming for These Skills
While employers have been seeking this combination of skills in their engineering employees, the term mechatronics to describe these needs is still relatively new. "I don't think the robotics industry is asking for mechatronics specifically. The term is still new. But they want that type of engineering background," said Devaprasad. "They are asking for mechanical engineers with experience in electronics and computer science."
Mechatronics as an engineering discipline came out of the need for a new engineering discipline to meet the changes in industry and manufacturing. "Jobs have been changing since the dawn of the industrial revolution. If you ask 100% of our member companies, they're having a problem finding the skilled people in robotics and mechatronics," said Bob Doyle, director of communications at the Association for Advancing Automation, which includes the Robotics Industry Association (RIA). "Our companies are clamoring to hire students who have these skills."
What's in a Name?
Devaprasad noted that Lake Superior State University has been careful in choosing the right name for a degree that includes but is not limited to robotics. "Lake Superior State University was the first university to create a bachelor's in robotics 31 years ago," he said. "Robotics gained traction in the 1980s. That was good, but we found there was risk in narrowing down the degree by calling it robotics engineering when actually our graduates were systems engineers."
Even with the growth of the robotics industry, calling an engineering degree "robotics engineering" can be a problem for graduates. "If the robotics industry were slowing down, they wouldn't hire these graduates. People would say we're not moving strong on robots," said Devaprasad.
Robotics work implies mechatronics, since it involves mechanical, electronics, and systems design work. "The moment we say industrial robotics, people are able to relate to it right away," he said. "A lot of companies are looking for people with background in the skills that make up mechatronics. The robotics industry is seeing record numbers of robot systems being used. That opens up demand for mechatronics engineers."
READ MORE ARTICLES ON MECHATRONICS:
The limitations of a "robotics engineering" degree led Lake Superior State University to switch to the term, "mechatronics engineering." "We wanted to offer a degree that included robotics, but we wanted to do it a different way by calling it mechatronics," said Devaprasad. "That reduces the risk for the graduates. We include the bread-and-butter engineering fields of mechanical engineering and electrical engineering, and we do it with a robotics concentration. Yet mechatronics is a broader and more useful term for graduates."
Advanced manufacturing requires the range of skills encompassed by mechatronics, even if only a portion of that manufacturing involves robots. "How does robotics fit in? There are times when mechatronics is used interchangeably with robotics because robotics is a multiple disciplinary function," Devaprasad said. "Universities are offering degrees in robotics engineering, but the engineers coming out of those programs are going to be called mechatronics engineers."
Rob Spiegel has covered automation and control for 15 years, 12 of them for Design News. Other topics he has covered include supply chain technology, alternative energy, and cyber security. For 10 years he was owner and publisher of the food magazine Chile Pepper.