The end may not yet be near, but recent statements by two of the world's biggest automakers point to the fact that the industry has begun to plan for a dramatic decline in vehicles that are powered solely by internal combustion engines.
The most surprising statement came in mid-October from Toyota Corp., which said that gasoline- and diesel-engines would be near zero by 2050. "It wouldn't be easy for gasoline and diesel engine cars to survive," Kiyotaka Ise of Toyota was quoted as saying by The Wall Street Journal at a Tokyo press conference. "With such a massive decline in engine-powered cars, it's like the world is turning upside down and Toyota has to change its ways."
Toyota's statement came on the heels of an assessment of EV battery capabilities by General Motors just two weeks earlier. At an investors' conference on Oct. 1, GM executive vice president Mark Reuss presented a slide showing that EV battery cell costs would drop to $145/kWh by 2017, and to $100/kWh by 2021. Those numbers, if correct, would change the cost structure of EVs.
The surprising aspect of both statements is that the automakers were willing to make them so bluntly in a public venue. "They're officially stating what people have been saying behind closed doors," Cosmin Laslau, an analyst at Lux Research, told us. "The internal combustion engine, if you look at it sufficiently long term, is on its way out."
The key words in Laslau's comment are "on its way." It's not going to happen quickly, but here's how the decline will take shape: In the coming decade, micro-hybrid (or start-stop) powertrains will be employed on tens of millions of vehicles with internal combustion engines. At the same time, a growing number of automakers will add plug-in hybrid capabilities to their product lines, using the less-costly batteries.
That partial electrification will set the stage for automakers to begin to meet the US EPA-mandated 54.5-mpg goal by 2025. In essence, the cost curves will approach a flexion point. At some time in the future, it will be cheaper for automakers to meet the mandates with full and partial electrification than it will be to create direct injection engines, advanced transmissions, and lightweight bodies.
READ MORE ARTICLES ON ELECTRIFIED CARS:
Of course, pure electric cars still won't satisfy the needs of a large number of vehicle buyers. But here, too, there will be a gradual repositioning. With battery prices dropping, automakers will offer entry-level, limited-range vehicles with battery-electric powertrains. Internal combustion engines will become an add-on -- a way of extending range.
"Granted, you'll still have range anxiety and slow charging," Laslau said. "But you'll get to the point where the internal combustion engine will no longer be the cheapest choice."
The transition won't happen as fast as some have hoped. It never has. Gasoline-powered cars have repeatedly outlasted the forecasts of doom. And some unforeseen innovation could enable them to do it for many more decades.
For now, though, automakers are planning for a different future. "It will probably be 2040 before we see the internal combustion engine hit a serious decline," Laslau said. "But the time will come when we're going to have to pay a premium for a gasoline engine."
Senior technical editor Chuck Murray has been writing about technology for 31 years. He joined Design News in 1987, and has covered electronics, automation, fluid power, and autos.
Like reading Design News? Then have our content delivered to your inbox every day by registering with DesignNews.com and signing up for Design News Daily plus our other e-newsletters. Register here!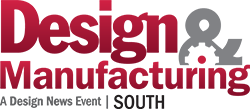 Design News will be in Orlando in November! Design & Manufacturing South will be in Orlando Nov. 18-19. Get up close with the latest design and manufacturing technologies, meet qualified suppliers for your applications, and expand your network. Learn from experts at educational conferences and specialty events. Register today for our premier industry showcase in Orlando.