I recently had the opportunity to test drive the Chevy Volt as part of Drive for Innovation, a partnership between UBM Electronics, the parent company of Design News, and Avnet Express. During the test drive, EE Times' editorial director, Brian Fuller, asked what it would take for me personally to buy a Volt. I talk about that in the video below.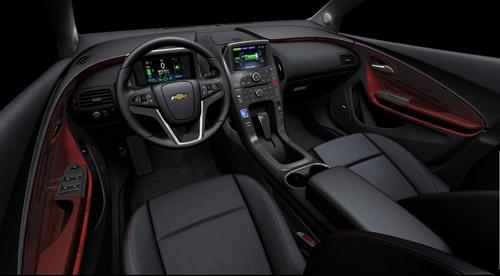 Source: General Motors.
It's a good question. The short answer, though, is pretty simple: money. The Volt's MSRP is $40,280, which is high, at least for my pocketbook. If you subtract the $7,500 tax credit, it comes to $32,780, which is still about $7,000 more than the base price of a Nissan Leaf.
For me, though, the money issue is also inextricably tied to another matter: all-electric range. At first glance, that might seem like an odd statement, since the Volt has a gasoline backup and an overall range (electric and gasoline) of more than 340 miles. But, right now, I own two cars with more than 150,000 miles on them.
My annual mileage clocks in at well over 30,000 per year, with a high percentage of my trips exceeding the Volt's 40-mile all-electric range. For me, the $12,000 penalty imposed by the Volt's 16kWh battery doesn't make sense, since so much of my time is spent well beyond the all-electric range. In much of my driving, I'd be lugging around a depleted, 400-pound battery that would actually cut my fuel efficiency.
That driving profile is unusual, of course. But Fuller's question raises some valid issues: If you buy an electric, does it become your first car or your second? If it's a second car, is the price within your means? Finally, what driver profiles are well-suited to the Volt's capabilities?
If you want to learn more about the Volt, we recommend you go to the Drive for Innovation site and follow Fuller's cross-country Volt journey. On his trip, sponsored by Avnet Express, Fuller is taking the fire engine red Volt to innovation hubs across America, interviewing engineers, entrepreneurs, innovators, and students as he blogs his way across the country.
In the meantime, let us know what you think: What would it take to make you buy a Volt?