Engineers and professionals who work in industrial automation are hearing a lot of buzz about the convergence of information technology and operational technology in the Industrial Internet of Things. In the so-called Fourth Industrial Revolution, we shall see not only plant-wide network connectivity enabled by large-scale and low-cost wireless sensor networks but fully connected manufacturing-to-enterprise architectures for real-time monitoring and automated decision-making. If you are a machine controls engineer or perform a plant supervisory role, chances are the corporate IT group or even the chief information officer has come knocking on your door.
Michael Rasche, senior consultant for the industrial automation practice of Frost & Sullivan, calls such smart manufacturing entities, Total Integrated Digital Enterprises (TIDE). On Feb. 25 at 2 p.m. EST, Rasche will deliver his insights on how TIDE is affecting automation and manufacturing in the free-of-charge Design News educational webcast, Industrial Internet of Things (IIoT): Changing Paradigms in Motion Control. This hour-long online event will be a chance for motion control and industrial automation specialists to learn about how sensorization, cloud computing, and Big Data analytics technology are starting to affect systems monitoring, machine maintenance, and other changes to manufacturing automation.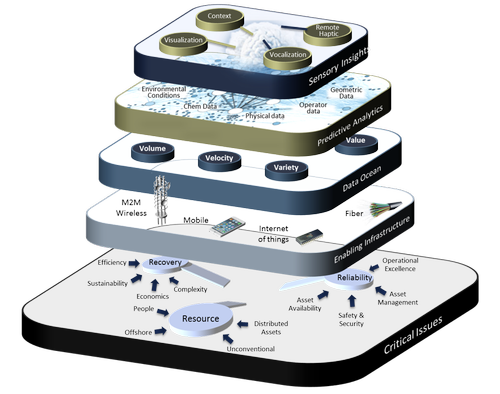 The Total Integrated Digital Enterprise, with its radical structural, architectural, and technology changes, will give rise to all sorts of connectedness and collaboration across manufacturing and the supply chain, according to Rasche. This, in turn, will yield process optimization, business intelligence, and ultimately responsive and adaptive manufacturing for mass customization, as just one example. Rasche terms this as "frugal manufacturing" because of its analytically driven efficiency.
So what's accelerating the industry mindset toward smart manufacturing enterprises? Besides the cheap sensors phenomenon, global business volatility is forcing companies and customers to operate ever more tightly just to maintain margins, much less innovate. The aging manufacturing workforce and the tribal knowledge and skills vacuum created by retiring older generations are also wreaking havoc on manufacturing competitiveness. Manufacturers must increasingly automate or risk extinction.
But that's not all. With the growing power of CIOs and IT departments in the corporate brain trust due to the strategic importance of using technology and information flows to achieve productivity and efficient resource management, manufacturing operations have become their purview. From the C-level's view in this data-dominated age, each manufacturing plant in the organization needs to be monitored and controlled to achieve maximum flexibility and contribute better performance, thus requiring unified IT and OT governance. That is, manufacturing execution systems and enterprise resource planning -- not to mention product lifecycle management, supply chain management, and customer relationship management –- must all work together.
READ ABOUT ARCHIVED WEBINARS ON DESIGN NEWS:
Through data and information flows, collaboration among manufacturing, R&D, product development, and sales promises to shrink the product iteration process and lead times, according to Rasche. Advanced IT also enables real-time visibility on production and inventory for decision-making on the fly.
All of these are compelling forces upon the ways industrial automation professionals will operate in the evolving manufacturing landscape. They should trigger interest in a deeper dive into tactical strategies, which we will offer in Industrial Internet of Things (IIoT): Changing Paradigms in Motion Control on Feb. 25, made possible by support from Festo Automation, Bishop Wisecarver, and NSK. Sign up today and don't get left behind.
Will Ng is a perfectionist who has been in business journalism for more than 15 years, many of which have been devoted to covering manufacturing, technology, and industry. A writer first, he loves to tell a good story and enjoys reporting on market trends and news.