Everyone who has a pair of favorite jeans probably wishes that they never needed washing, suffering the wear and tear that goes along with it. Thanks to a pair of Chinese scientists, those favorite denims may actually one day clean themselves without needing to go through a machine.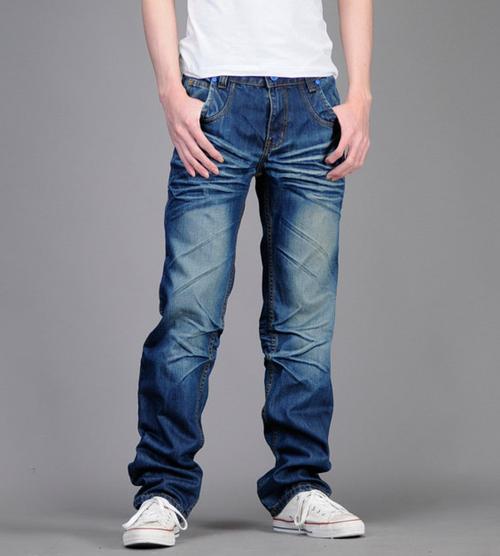 Mingce Long and Deyong Wu, engineers from China's Shanghai Jiao Tong University and Hubei University of Nationalities, respectively, have invented cotton fabric they say rids itself of stains and bacteria merely when it's exposed to direct sunlight. The invention imagines a future scenario in which a typical day spent doing laundry could be replaced merely by lounging around in the sun in one's clothes.
The key component to the cotton is a coating made from a titanium dioxide compound comprised of nanoparticles of titanium dioxide and nitogren, according to researchers, who published their work in an article in the journal Applied Materials and Interfaces.
Titanium dioxide is a white material already used in a number of commercial products, such as sunscreen and paint. It can break down dirt and destroy microbes with exposure to light, a quality that is demonstrated in applications such as self-cleaning windows and kitchen bathroom tiles, among other similar products.
In experiments, an orange dye stain on a fabric coated with the material disappeared after exposure to sunlight, according to researchers. Applying nanoparticles composed of silver and iodine also sped up the discoloration of the stain, they said.
Perhaps one of the greatest benefits of this type of "washing" is that the fabric remained intact, showing no signs of wear and tear, after being cleaned in this way, researchers said. Cotton is generally durable, but can begin showing signs of damage after numerous washings.
MORE FROM DESIGN NEWS: Solar Shingles Poised As Next Renewable Trend
Long and Wu admit that they aren't the first researchers to develop cotton fabric that can clean itself when exposed to light. However, these previously developed fabrics needed ultra-violet light, which is only a small portion of the light emitted by the sun.
Indeed, while the fabric developed by the Chinese researchers can use the broad spectrum of sunlight to self-clean, it does have its limitations. Its self-cleaning properties wouldn't work in regions that don't get much sunlight, for example. In other places, the fabric could only self-clean during times of the year when there is abundant sunshine.
Elizabeth Montalbano is a freelance writer who has written about technology and culture for more than 15 years. She has lived and worked as a professional journalist in Phoenix, San Francisco and New York City. In her free time she enjoys surfing, traveling, music, yoga and cooking. She currently resides in a village on the southwest coast of Portugal.