Researchers at the Fraunhofer Institute in Germany are developing plastic recyclable blades for offshore wind turbines to make the blades -- which are larger than conventional turbine blades -- easier to assemble and more stable in offshore conditions.
With the use of offshore wind power becoming more prevalent, those operating and developing the technology to facilitate its generation are facing challenges related to production costs in developing and transporting the turbines, as well as stability in maintaining effectiveness when developing turbines of the size required for offshore wind harvesting.
Indeed, researchers are now developing wind turbines with blades measuring up to 80 meters in length, and a rotor diameter of more than 160 meters, to optimize the amount of wind energy that can be generated. This size is making blades designed with traditional materials unwieldy and difficult to put together on site, among other issues, researchers said.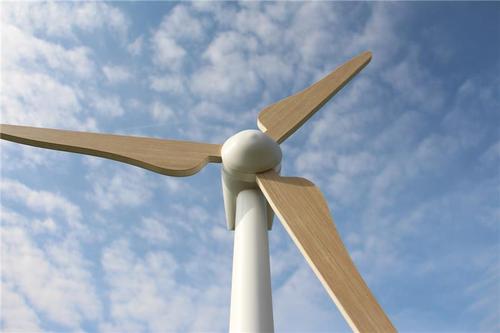 Researchers at the Fraunhofer Institute in Germany have developed plastic blades for offshore wind turbines to make their production and transport less costly.
(Source: Fraunhofer)

To help solve these problems, researchers at the Fraunhofer Institute for Chemical Technology -- as part of a European Union project called Wind Blade Using Cost-Effective Advanced Lightweight Design, or WALiD -- have partnered with industry experts to develop highly durable thermoplastic foams and composites that make the blades lighter and recyclable.

Typically, rotor blades for turbines are fabricated by hand from thermosetting resin systems, a process that doesn't permit melting, nor material recycling. The WALiD project is taking an entirely new direction, said Florian Rapp, the Fraunhofer ICT coordinator for the project.
---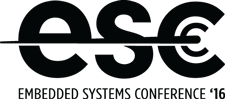 Designers & Innovators. Learn more about some of the latest designers and innovators and what they're up to at ESC Silicon Valley, Dec. 6-8, 2016 in San Jose, Calif. Register here for the event, hosted by Design News' parent company, UBM.

---
"We're pursuing a completely new blade design," he said. "We're switching the material class and using thermoplastics in rotor blades for the first time. These are meltable plastics that we can process efficiently in automated production facilities."
Researchers aim to separate the glass and carbon fibers from the material to reuse the thermoplastic matrix material, he said. The new materials take weight off the blades, making them easier to assemble and disassemble, as well as improving their stability at sea. These factors should increase the amount of time the blades can be in service, researchers said.
Other advantages of the materials are that they are temperature stable, which means there is no limit to where they can be used in a design, and they can be processed quickly and with less material, researchers said. Thermoplastic foams also are more easily available than renewable sandwich core materials such as balsa wood, they said.
READ MORE ARTICLES ON WIND TURBINES:
In addition to improving the design of offshore wind turbine blades, the materials also can be used to develop lightweight parts in other industries, such as the automotive sector.
The materials used in the project include carbon-fiber-reinforced plastics, thermoplastic foams, and glass fibers, according to researchers. They used sandwich materials made from the first two for areas of the rotor that bear the most weight, such as the outer shell of the rotor blade and segments of the inner supporting structure. For the less stressed areas, they used the glass fibers, Rapp said.
He said the combination of materials improves the mechanical strength, efficiency, durability, and longevity of the rotor blade. "We're breaking new ground with our thermoplastic foams," Rapp added.
The team demonstrated a miniature wind turbine designed from the new foams and composites at a trade fair in Dusseldorf in late October to prove their concept, and will continue their work to create full production-sized blades from the materials.
Elizabeth Montalbano is a freelance writer who has written about technology and culture for more than 15 years. She has lived and worked as a professional journalist in Phoenix, San Francisco, and New York City. In her free time she enjoys surfing, traveling, music, yoga, and cooking. She currently resides in a village on the southwest coast of Portugal.