In truth, the headline on this blog could have read: Engineers, Thank Your Fathers. But it's not Father's Day this coming weekend; it's Mother's Day. And, in full disclosure, as you might have deduced by my photo and byline, I'm not a dad, but a mom.
We have two young boys in our family, a toddler and a kindergarten. The kindergartner did basic addition and subtraction before he could talk. The toddler's idea of playing with toy trucks is to take them apart and reassemble them. I have a strong suspicion they will grow up to be engineers.
That suspicion is only amplified by the toy chest full of LittleBits and Legos. Oh so many Legos that this mom -- and likely every mom of engineers -- has stepped on barefoot during the night and screamed a silent scream so not to wake anyone.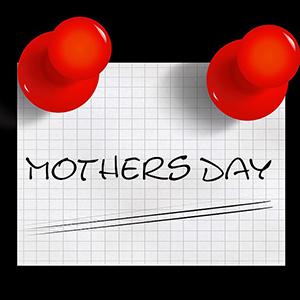 My kids build, and build, and build, and question, question, question, to no end. Mind you, I'm not complaining. They create and are curious, two wonderful traits in people and two traits I've enjoyed seeing in the countless engineers I've encountered over the many years I've had the pleasure of working with them. Creativity and curiosity serve to make this world a better place and I'm lucky to be surrounded by it at work and at home.
Putting aside my paying gig here at Design News, It's a full-time job to keep the spark of engineering burning in a child. Science fairs, trips to "please touch" museums, weekends spent with robotics kits, and the need to constantly research answers to their queries.
You haven't truly parented until you've answered bedtime questions like: How many numbers are infinity? How does the Internet work? Can I live on Mars? And why does the light in the fridge/garage/basement come on automatically? Without a doubt, having knowledge of sensors and getting to chat with NASA's best and brightest at events like the Embedded Systems Conference comes in handy when raising little engineers.
We're still more than a decade away from college, but I'm betting that both our boys will grow up to be engineers. That's fantastic, in my opinion. In the meantime, I'm finding being the mom to engineers in training can be a little challenging, sometimes awkward, and requiring of a certain type of patience. When our oldest corrected his pre-school teacher's math, as example. Or when our little one takes apart another kid's toy or reconstructs the tracks at the library's train table to the dismay of other patrons (he improved the setup, in my opinion, but I'm biased).
READ RELATED ARTICLES ON DESIGN NEWS:
Here's the secret to Mother's Day, folks. Despite what the card companies, flower shops, and department store jewelry counters shout through mid-May, your mom really only wants two things for Mother's Day: First, to know that you are in a good place in life. A solid career, hopefully filled with days doing something you enjoy that contribute to the world, is a big part of that. And, second, to, ahem, get some credit! You didn't become an engineer on your own, junior.
So this weekend, be sure to say thank you to your mom for all she's done to help you through life and to make you the engineer you are today. And if you still feel the need for a store-bought gift, slippers are nice. Something with a rubber sole that will absorb a Lego impact.
Happy Mother's Day to the moms of engineers and moms who are engineers out there.
[image via pixabay.com]
When Suzanne Deffree is not acting as Editor-in-Chief of Design News and Content Director for UBM Advanced Manufacturing, she spends her time inspiring two active young boys toward STEM, avoiding Lego minefields, and googling.
This blog was orginally published on May, 6, 2016.