Electric powertrains are stealing the show in Paris, as automakers showcase their best and brightest battery-powered vehicles.
Daimler, Volkswagen, Renault, BMW, and others are providing a glimpse of the auto industry's future, unveiling cars with greater efficiency and longer all-electric driving ranges, during the Paris Motor Show, Oct. 1-16.
We've collected photos of a few of the best. From fuel-efficient compacts to racy hybrids to smart gasoline-powered SUVs, the following are some of the brightest concepts from the Paris Motor Show.
Click on the image to start the slideshow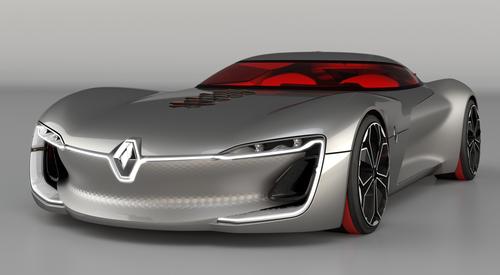 Renault unveiled the Trezor, a 350-HP, two-seat electric concept car that reportedly represents the future of the EV. Notable features include red glazing, carbon bodywork, a brake-operated energy recovery system, and two battery packs, each with its own cooling system. Trezor also features three driving modes -- neutral, sport, and autonomous.
(Source: Renault)

READ MORE ABOUT ELECTRIC CARS ON DESIGN NEWS:

Senior technical editor Chuck Murray has been writing about technology for 32 years. He joined Design News in 1987, and has covered electronics, automation, fluid power, and autos.