Interest is growing in wireless networks for industrial production. The efficiency promise of the Industrial Internet of Things (IIoT) is pushing the idea. Yet until recently, the idea of putting plant safety on a wireless network was inconceivable. It's only been a few short years that control engineers have gotten used to the idea of control and safety on the same wire. But wireless safety? No way.
That may be changing as automation vendors develop redundant-rich wireless systems. The advantages are clear -- you can reconfigure the plant without the difficulty -- and expense -- of running wires through difficult areas. Yet wireless safety has been held back by the incontestable need for fundamental failsafe reliability. Now, that bridge-too-far may be getting traversed by a failsafe wireless safety option.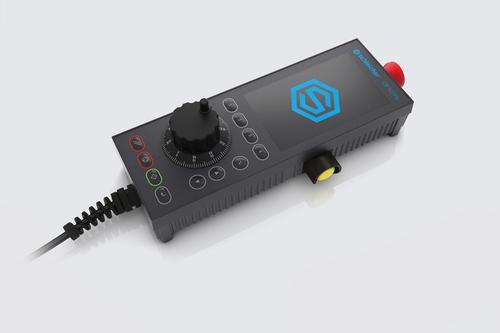 The EchoRing wireless communication system from Reliable Realtime Radio Communications.
(Source: R3)
Automation vendor, Schleicher Electronic, has introduced the option for wireless safety based on the EchoRing wireless communication system from the German-based startup, Reliable Realtime Radio Communications (R3). According to Schleicher, R3 has created a system that makes wireless safety communication plausible for the smart factory.
EchoRing Redundancies
The master trick to make safety safe on wireless is uncompromising redundancies. If a safety system fails, people can die. "EchoRing is using massive cooperation in order to allow for fail-safe cooperation. That means if a link between two nodes breaks, a third node takes over and echoes the signal as a relay to the receiver," Mathias Bohge, managing director at R3, told Design News. "Thus, the system gains from both, time and spatial diversity. By echoing the signal, the wireless channel's broadcast-nature is exploited and additional protocol steps and retransmissions can be avoided."
---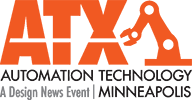 Your Data. Get It. Protect It. Practical information on embedding sensors in 3DP, automation & inventory control, big data as a diagnostic tool, cloud storage and security risks, and more in the Industry 4.0: Smart Strategies for Data Collection and Protection track at Automation Technology. Sept. 21-22, 2016 in Minneapolis. Register here for the event, hosted by Design News' parent company UBM.

---
R3's system is designed to continue broadcasting even after its first level fails. "Rapid token replacement is ensured by introducing additional ARQ states in-between failure and success: once a node's timer has run out without the token having arrived, the node reproduces the token and the process goes on with the reproduced one," said Bohge. "Instead of immediately excluding the failing sender of the original token, the system sets it to a transition state, which more or less means 'not sure, what happened to that guy.' The node will be probed several times -- and, if successful reintegrated -- before it is eventually excluded."
The EchoRing System For Cars and Planes
While the first wave of applications for the EchoRing are in industrial plants, R3 is also working with the auto industry to replace the miles of wires inside cars. Bohge noted that today's cars carry cabling that is costly, inflexible, and heavy. Yet it's hard to replace with existing wireless technology. "We currently have a project with BMW to evaluate the EchoRing technology as a means to reduce harness complexity and increase flexibility," he said.
READ MORE ARTICLES ON NETWORK SAFETY:
The same functionality R3 is developing for automakers is also being discussed for use in planes. "There is a new 200MHz spanning critical intra-cabin communication band around 4.3Ghz which was licensed for aircraft use last year," said Bohge. "The cabin layout on aircrafts is often changed as the planes are refitted every five years. In such cases the harnesses and wiring sets that are especially tailored for a specific layout can't be reused. If wireless technology can be shown to have the reliability and latency performance of cabling, it will be convincing with its zero weight, high flexibility, and price advantages."
Rob Spiegel has covered automation and control for 15 years, 12 of them for Design News. Other topics he has covered include supply chain technology, alternative energy, and cyber security. For 10 years he was owner and publisher of the food magazine Chile Pepper.