Helicopter, Turboprop Aircraft Make Landmark Electric-Powered First Flights
Helicopter, Turboprop Aircraft Make Landmark Electric-Powered First Flights
The maiden flights of eR44 helicopter and the Ampaire hybrid regional aircraft have positive implications for zero-carbon flight.
Images courtesy of magniX and Ampaire, respectively
Two landmark events in the world of electricity powered flight took place in California in recent weeks. On October 29, a modified Robinson 44 (eR44) helicopter powered with a magniX magni250 electric propulsion unit (EPU) flew from Jacqueline Cochran Regional Airport to Palm Springs International Airport, a 20-minute flight that marks the first fully electric helicopter flight between airfields.
Then, on November 18 at Camarillo Airport, Ampaire's Eco Caravan, a nine-seat regional aircraft with a fully integrated hybrid-electric propulsion system, made its first flight—climbing to 3,500 feet and flying for 33 minutes before a safe landing.
The two new aircraft—a helicopter and a regional turboprop plane—illustrate the range of possibilities available with electric flight.
All-electric helicopter developed for carbon-free human organ transportation
The modified eR44 is the fruit of a partnership by electric-propulsion flight developer magniX and Tier 1 Engineering, specialists in the design and development of electric aircraft. The magniX EPU was retrofitted into the helicopter together with a battery system developed by Tier 1 Engineering, according to a magniX news release.
The eR44 is designed to deliver human and manufactured organs for transplant with zero carbon emissions at the point of use.
Tier 1 is developing the magniX-powered eR44 for Lung Biotechnology PBC, a subsidiary of United Therapeutics Corporation, a biotechnology company dedicated to addressing the severe shortage of transplantable organs in the US.
"Building from our first flight of the eR44 helicopter last June, the successfully completed point-to-point flight takes us a step closer to the sustainable transport of life-saving organs," stated Nuno Taborda, CEO of magniX. "magniX is excited to be part of an initiative that will positively affect those in need of urgent medical care. This is only the start of the applications for electric helicopters, which have a bright future as low-cost, carbon-free, reliable alternatives to combustion engine models."
Since December 2019, magniX has also provided the technology to power a number of first flights, including that of Harbour Air's "eBeaver," a Cessna "eCaravan" and, in September 2022, Eviation's all-electric commuter aircraft, Alice.
Tier 1 Engineering is currently working with the FAA on the eR44 project to obtain a Supplemental Type Certificate (STC). Lung Biotechnology PBC plans to acquire a fleet of sustainable aircraft to transport transplant organs.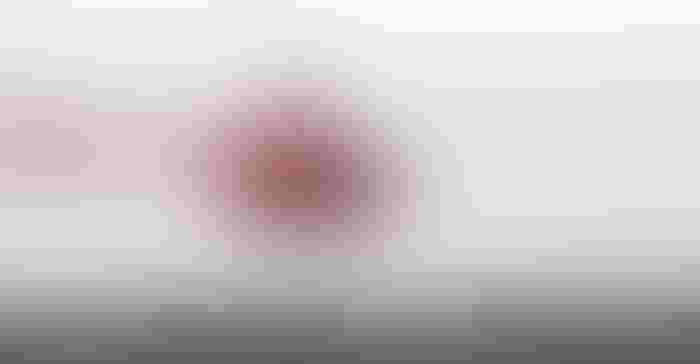 The all-electric eR44 helicopter is designed to deliver human and manufactured organs for transplant with zero carbon emissions at the point of use.
First hybrid-electric regional aircraft flight shows environmental benefits
The 33-minute first flight of the hybrid Eco-Caravan on November 18 was to make initial checks of the propulsion system. The craft took off from Camarillo Airport, then climbed to 3,500 feet at full power, combining power from the combustion engine and electric engine. Test pilot Elliot Seguin then throttled back to a cruise setting, reducing load on both power sources. He spent roughly 20 minutes testing various power settings while studying temperatures and other readings before making a descent and final approach to Camarillo at a low power setting. "The Eco Caravan propulsion system performed just as expected," stated Seguin. "It was smooth and quiet. All temperature and power output readings were normal."
The Eco Caravan upgrades the standard Cessna Grand Caravan with Ampaire's integrated propulsion system of a compression ignition engine and an electric engine. A battery pack in a body fairing preserves passenger and cargo capacity for the aircraft.
The Eco Caravan reduces fuel consumption and emissions by up to 70 percent. Emissions are near zero when using sustainable aviation fuel. Cost of operation is reduced by 25 to 40 percent depending on airline route structure. Cost per available seat mile is near that of driving.
The hybrid-electric aircraft preserves the range/payload capability of the Grand Caravan, and in fact can fly farther than the Grand Caravan with eight passengers. Maximum range is beyond 1,000 miles. The Eco Caravan's range and load hauling capability is in marked contrast to proposed all-electric, hydrogen-electric and even other hybrid-electric designs.
The Eco Caravan can recharge its batteries in flight or at charging stations on the ground. Because charging infrastructure will be limited for some years, the ability to operate independent of ground charging is critical for preserving the full utility of the Eco Caravan.
The Eco Caravan's propulsion technology is scalable to larger regional aircraft and ultimately to single-aisle airliners: Ampaire expects it to be the first electrified regional aircraft to enter commercial service, with certification expected in 2024. The company plans for it to be the first in a series of larger hybrid-electric aircraft that will lead a transition to sustainable aviation, according to a company news release.
FAA approvals: The STC advantage
Like Tier 1 Engineering is with the eR44 helicopter, Ampaire is already working with the FAA to certify the Eco Caravan in 2024 under an STC—a supplemental type certificate.
In both cases, the companies are leveraging the advantages of modifying aircraft that are already FAA-certified for e-flight. The process of supplemental certification for just the new propulsion system is still exacting but much less time-consuming and expensive that the process required of having an entirely new aircraft certified.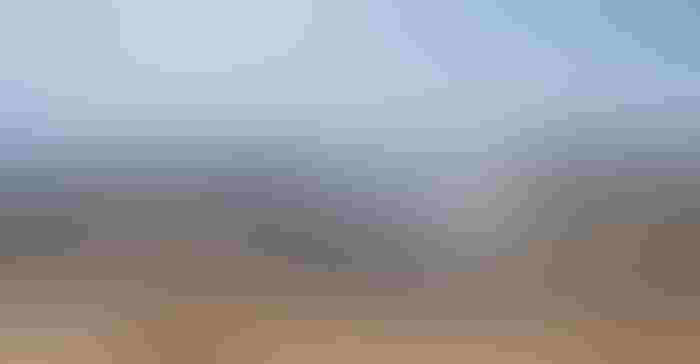 The Eco Caravan's propulsion technology is scalable to larger regional aircraft and ultimately to single-aisle airliners.
Sign up for the Design News Daily newsletter.
You May Also Like
---
Sep 12, 2023
The Battery Show brings together engineers, business leaders, top-industry companies, and innovative thinkers to discover ground-breaking products and create powerful solutions for the future.
LEARN MORE