From rapid prototyping to computer-aided 3D printed shapes, 3D printing has revamped the way products are designed, developed, and manufactured. Using the additive manufacturing process, design teams are creating parts that can't be produced any way other than 3D printing. Many of these parts are lighter and stronger than their casted or injected molding counterparts. Prototyping has become faster and less expensive because of 3D printing, thus ushering in a wider range of entrepreneurs. With 3D printing software, it's often the computer that comes up with the superior design solution.

This generative design show how software can help changed the design in order to reduce weight while retaining strength.
(Source: Siemens PLM)

These Complex Parts Didn't Exist Before

Among the many advances in 3D printing, one of the most significant is the ability to create structures that are not possible with conventional production. The advantage of these new structures is lighter-weight parts that are actually stronger. "Additive manufacturing gives us the ability to produce more complex parts and more complicated shapes than traditional processes," said Aaron Frankel, senior marketing director of manufacturing engineering software at Siemens PLM. "We can make parts that can't be made using traditional processes. That lifts some of the constraints and frees us to come up with shapes that can't be produced through the casting process."

Using parts made through additive manufacturing lets the design team skip the usual set of suppliers. This can speed the design, prototyping, and production functions. "Without the traditional constraints, you can innovate fast because you're not limited to a supply chain that might take longer," said Frankel. "When you make parts using conventional approaches, you're increasing the amount of material, you're increasing the weight, and you're constraining the structure and the manufacturing performance."

In addition to improving weight and structural integrity the 3D printing process can also enhance the value of the part through its useful life. "We can achieve better quality and serviceability because the additive manufacturing gives us a new agility to design and iterate new design concepts that are superior to traditional design methods," said Frankel.
---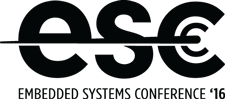 Securing the Internet of Things. Today's IoT devices are under increasing attack. Device manufacturers and embedded software designers must be vigilant if they are to provide a secure system for applications to do their work. Learn more about securing IoT devices and applications in the Connected Devices track at ESC Silicon Valley, Dec. 6-8, 2016 in San Jose, Calif. Register here for the event, hosted by Design News' parent company, UBM.

---
This feature of creating new parts in a streamlined process is a paradigm shift; it's more than simply an incremental step forward. "Businesses often make the mistake of considering 3D printing for the simple replacement of an existing manufacturing technology," said Greg Thompson, global product manager for 3D printing at Proto Labs. "The real value of 3D printing comes from enabling designs or design cycles previously unachievable via conventional methods." Thompson noted that businesses that do not consider this fundamentally different process for part designs miss out on the cost reduction and value enhancement of 3D printing.
The Computer Leads the Design Process
Another advancement in the 3D printing design process is the role of the computer. We're seeing software tools that take the requirements and constraints of a proposed part and figure out the best solution. "3D printing enables us to reimagine product design and reconsider how products are designed. We can design lighter and stronger products compared with the usual manufacturing methods," said Frankel. "By combining additive manufacturing with simulation tools, designers and engineers can set performance goals for the part and let the computer come up with a design that meets those objectives."
3D Printing Becomes Viable As a Production Choice
The ability to design superior parts through 3D printing is one big step. Another is the ability to produce those parts effectively using 3D printing. 3D printing comes with advances in production itself, not just in prototyping. "We are seeing a growing use of 3D printing for production designs. Engineers are trying to design simpler, lighter, and less expensive products through the application of this great technology," said Brian Thompson, SVP for the CAD segment at PTC. "Some parts can only be produced with 3D printing."
While 3D printing in manufacturing has not reached the point of viability in mass production, it has reached viability for complex and custom manufacturing. "Additive manufacturing is gaining acceptance as a viable, dependable method for manufacturing," said Thompson. "That's important because it's a huge victory for the industry, one that's driving a lot of activity."