V2V and V2I are said to save lives by warning drivers of hazardous traffic scenarios. Hazards include impending collisions at blind intersections, blind spot lane changes, and potential rear-end collisions. V2V-equipped cars could recognize hard braking as far as a quarter-mile ahead, and relay that information to other vehicles behind them, enabling them to slow down. V2V-equipped vehicles would typically provide audible or tactile warnings to drivers or, in more complex systems, even commandeer the brakes or steering wheel. "Even if you only provide an audible warning, it gives drivers a chance to prepare," Nady Boules, of General Motors, told Design News in 2008.
From an engineering perspective, the one-year test in Ann Arbor will provide information on how well the WiFi-type technology will work in moving cars that occasionally disappear for brief moments behind trucks and buildings.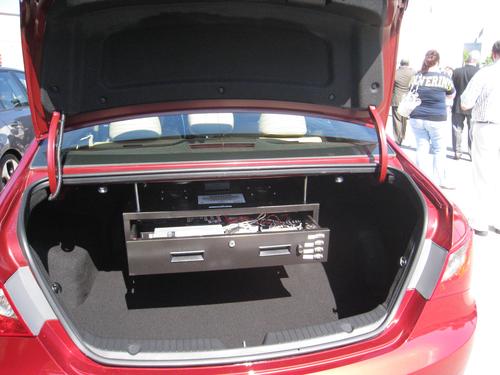 "Consumer-grade WiFi chips will work most of the time," said Paul Gray, CEO of Cohda Wireless, which is providing chipsets for the pilot program. "But for a robust system that works every time, you're probably going to need something that's specifically designed for motor vehicles." He said Cohda has developed wireless transceivers specifically targeted at V2V and V2I applications.
Suppliers said they don't yet have exact figures on how much the technology will add to the cost of vehicles, but they estimate that it will run between $100 and $200 per car. "This technology will be a no-brainer for Mercedes, BMW, Cadillac, Lexus, Lincoln, and all the other luxury brands," McNamara told us. "But that's only about 15 percent of the overall fleet. We still need to determine what the business case and benefits would be for putting it in every car."
Related posts: