Naturally, this kind of application needs motors that are small and compact, but offer high performance at the same time. It is an opportunity for modern drive technology to be utilized to its full potential. The quiet movements (due to bearings associated with EndoControl's ViKY precise mechanism), sensitive reaction to control commands, and high performance ratio are all key factors.
A broad operating temperature range of -30C to 125C is compatible with all standard disinfection methods. Its long service life guarantees reliable functionality over a long period, which is a tangible benefit for a medical device, plus speed can be optimized to the application. The bandwidth of reduction ratios ranges from approximately 3:1 to 1,500:1, giving extensive latitude for optimum adjustment of speed and torque.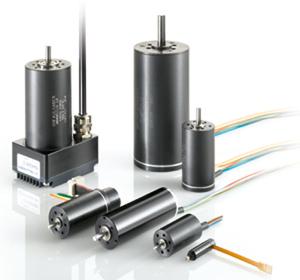 Using metallic gearheads, up to 700mNm can be achieved. The position resolution generated provides both sufficient power and high levels of precision to the drive shaft. The compact control center integrated into the ViKY control unit also has built-in adjustable control functions, such as power and speed limits. This means that both the controller and the motor fulfill all EMC requirements for use in a medical environment.
Micro motion in biomedical applications
Biomedical applications are a great fit for micro motion technology that is being used to implement linear and rotary positioning, highly accurate piezo science, plus stepper motor and servomotor control integrating ball screws and lead screws. Typically, motor sizes range from 1.9mm to 40mm in diameter, and precise mechanisms or motion subassemblies are often created as projects. In many applications, the design team takes standard motion products and, through a design process, suppliers work with individual customers on a system concept that is developed, tested, and ultimately goes through product approval.
"Our technology offering covers an entire spectrum of micro drive solutions, and we look at ourselves as a micro and miniature motion provider," says Jim Lostetter, a senior sales engineer for Micromo, the North American operations for the Faulhaber Group. "Many projects result in the development of value-added subassemblies, which reduces the integration requirements into the final product by medical device manufacturers. To simplify final assembly, a series of subassemblies created by individual suppliers can be quickly integrated into the final product."
In addition to micro motors and drives, the building blocks that systems typically integrate include encoders or Hall effect sensors for either linear or rotary positioning feedback. One unique component is a quick shaft-magnetic, linear drive-motor, which uses magnets in the rod itself and rides within a suspension coil, resulting in no wear. The novel design has attracted interest in applications where there is a requirement for precise positioning and a small working envelope.