The bottom line is, Chevy Volts and all the other vehicles that use lithium-ion batteries are safe, because they've been engineered to handle the problems that are inherent in those chemistries.
That's not to say that anomalies won't occur. But even for the most skeptical of us, it's got to be hard to believe that all of the engineers at GM, Ford, Nissan, Mitsubishi, Tesla, Toyota, BMW, and every other maker of electric cars and hybrids could have badly miscalculated the risks. No, the fact is, they knew the risks going in, and they've engineered for them.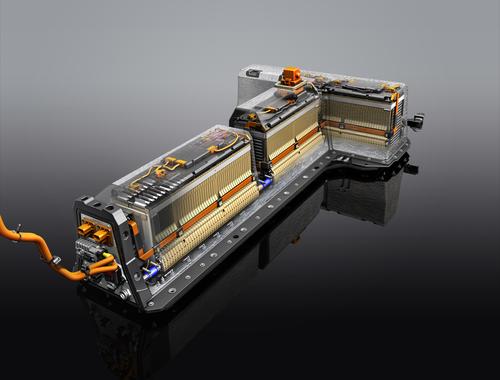 In truth, the real downside of those risks is the cost that's required to manage them. That's why so many industry experts quote high prices when they talk about EV battery costs. Automakers don't just slap blocks of cells in hollowed-out car trunks. They invest heavily in designing and building cooling systems. Then they lay out more money to cover warranties, failures, and liabilities. If the Volt fires tell us anything, it's that carmakers have good reason for doing so.
Sadoway of MIT believes that cost, not safety, could be lithium-ion's Achilles heel. "Cooling systems can be built for this application, but cost is an issue," he writes. "In my judgment, the long term solution is to replace the electrolyte with something that is less capable of being rendered unstable."
In the two weeks since the Volt story came to light, news sites have had a field day. Time Magazine asked, "Are electric cars safe?" The New York Times called it a "setback for electric cars." And scores of bloggers opined that it was "only a matter of time" and that GM's response was "troubling."
But if we're worried about the safety of electric cars, we shouldn't be. Consider this: Every day, most of us sit in vehicles that burn gasoline. The gas runs through fuel lines beneath us and around us to an engine, where it explodes repeatedly.
>"If that was a gasoline car that was not properly constructed, and the gasoline burst into flames, it would have been a far worse accident, because of the big difference in energy," Cairns says. "Yet, we accept the tank of gas, and the energy that it represents, and the type of fire that it represents, every day."
Yes, we accept the tank of gas because we trust the engineers to beat the risks. And the situation should be no different in the case of the Volt.
To keep up with our Chevy Volt coverage, go to Drive for Innovation and follow the cross-country journey of EE Life editorial director Brian Fuller. On his trip, sponsored by Avnet Express, Fuller is driving a Volt across America to interview engineers.
For further reading