Recon engineers helped make that happen by combining the Sitara processor with TI's TPS65950 power management IC. Working side-by-side TI engineers, they were able to modify the drivers and circuitry of the Sitara chip to reach a power consumption goal of as little as 0.1 mW in standby. "The standby number is good, but if you're skiing, you might also want to know how fast you're going, or you might want to check your messages," Russell Crane, TI's Sitara product marketing manager, said in an interview. "With this device, you'll only consume 700 mW, even in maximum power mode."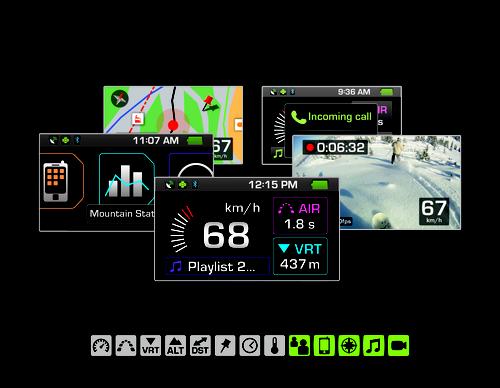 Power for the MOD display comes from a tiny lithium polymer battery, rated at 3.7V and 1,200 mAh, which resides inside the ski goggles.
Six companies are now integrating the MOD display into "Recon-ready" goggles, Zheng said. Those include: Uvex Sports, Alpina, Briko, Zeal Optics, Scott Sports, and Smith Optics.
Although other types of head-mounted displays have been available in the past, Recon says its display is the first system of its kind to be to be offered to the consumer market. "Recon has been able to bring micro-displays into everyday life with this product," said TI's Crane. "You can add this to a pair of glasses for running or cycling, or even to a scuba diving mask."
Related posts: