The design and commercialization of grid-tied power electronics control systems "was historically hampered by a lack of rapid control prototyping and real-time hardware-in-the-loop simulation capabilities," Bill Kramer, R&D manager for energy systems integration technologies at NREL, said in a presentation at NIWeek last month.
NI's recently upgraded reconfigurable I/O (RIO) platform, based on a 400MHz Intel Corei7 processor and Xilinx Spartan-6 FPGA, targets embedded monitoring and control applications in such fields as energy and medicine.
"NREL is working directly with National Instruments to develop advanced power electronics inverter control hardware based on reconfigurable FPGA technology for renewable, electric-vehicle and smart grid systems," said Kramer. "With the high-bandwidth connector on the NI single-board RIO devices, and with LabView programming tools, we now can take our simulations and advanced algorithms from prototype to high-volume, deployable targets more quickly."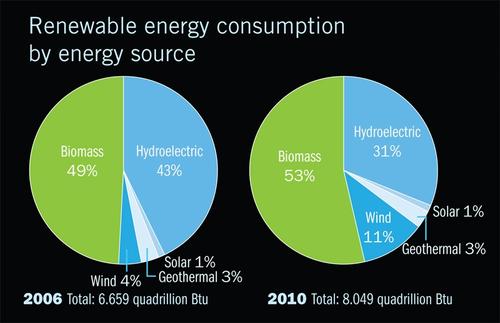 Michelle Tinsley, general manager of the Intel Embedded Computing Division, said at NI Week, "By combining the power of the Intel Core i7 processor and the productivity of National Instruments' integrated CompactRIO hardware and LabView software, we are giving engineers a high-performance solution to quickly solve their advanced control and monitoring problems."
Raft of projects
The NREL/NI collaboration exemplifies the multiple projects aiming to link clean technologies to an aging US energy infrastructure.
The Recovery Act of 2009 invested $685 million in smart grid regional and energy storage demonstration projects; that total was matched by more than $1 billion from utilities and industry. This past summer, the Obama administration announced a number of initiatives designed to accelerate the modernization of the nation's electric infrastructure, bolster grid innovation, and advance the cleantech economy.
Aimed at building the necessary transmission infrastructure and developing and deploying digital information technologies, the initiatives are expected to facilitate the integration of renewable sources of electricity into the grid.
A new report by the National Science and Technology Council (NSTC) delineates four overarching goals: better alignment of economic incentives to boost development and deployment of smart grid technologies; a focus on standards and interoperability to smooth the path for innovation; enhanced information exchange, empowering consumers to manage their energy use and contain costs while preserving their privacy; and improved grid security and resilience.
DOE's Office of Electricity Delivery and Energy Reliability is conducting R&D to create next-generation devices, software, tools, and techniques to modernize the grid. Priorities include renewable and distributed systems integration, energy storage and power electronics, advanced system monitoring and visualization, and development of control systems.