The participation of Toyota sends a signal that automakers are taking autonomous vehicles seriously, experts say. "Having someone like Toyota, with that kind of industry pull, is a very important step," Dave Sullivan, manager of product analysis for AutoPacific Inc., told Design News. "Google is one thing. But having a big automaker exploring this is another." Sullivan added that he has seen and photographed Toyota's autonomous vehicles being tested near its research center in Ann Arbor, Mich.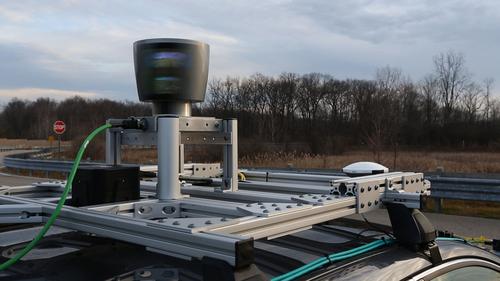 Up to now, the most notable driverless cars have come from outside the auto industry's original equipment market. In the Defense Department's 2005 DARPA Grand Challenge, five cars developed by research teams independently traversed a 140-mile course, including mountain roads and hairpin turns. In the 2007 Urban Challenge, six more vehicles finished successfully. Google's autonomous cars are also said to have logged more than a quarter-million driverless miles.
Still, technical challenges remain if driverless cars are ever to become products. Designers of driverless vehicles have previously told Design News that GPS systems don't update quickly enough, and must be augmented by supporting technologies, such as inertial sensors. Driverless cars are also still "learning" to determine what's in front of them, and whether it's time to stop or go.
Sullivan said that the challenges will have to be addressed over many years. "The big thing will be getting consumers to trust this technology," he told us. "A lot of them still have issues with their phones and computers, so how can we expect them to trust an autonomous car?"
Related posts:




6
Nissan Motor Co. is taking the electric vehicle into new territory, rolling out an exotic-looking three-seat concept car that combines sustainability with race car-like performance.

1
3D visualization is helping us express information in a way that's more informative and easier to decipher.

1
A new service lets engineers and orthopedic surgeons design and 3D print highly accurate, patient-specific, orthopedic medical implants made of metal -- without owning a 3D printer. Using free, downloadable software, users can import ASCII and binary .STL files, design the implant, and send an encrypted design file to a third-party manufacturer.

4
Google is developing robots for manufacturing, assembly, and warehouse tasks.

21
When Dick Neubert discovered that his fireplace's heatilators lost heat when not in use, he created a gadget to rectify the situation.


LATEST ARCHIVED BROADCAST
For industrial control applications, or even a simple assembly line, that machine can go almost 24/7 without a break. But what happens when the task is a little more complex? That's where the "smart" machine would come in. The smart machine is one that has some simple (or complex in some cases) processing capability to be able to adapt to changing conditions. Such machines are suited for a host of applications, including automotive, aerospace, defense, medical, computers and electronics, telecommunications, consumer goods, and so on. This discussion will examine what's possible with smart machines, and what tradeoffs need to be made to implement such a solution.



Datasheets.com Parts Search
185 million searchable parts
(please enter a part number or hit search to begin)