The participation of Toyota sends a signal that automakers are taking autonomous vehicles seriously, experts say. "Having someone like Toyota, with that kind of industry pull, is a very important step," Dave Sullivan, manager of product analysis for AutoPacific Inc., told Design News. "Google is one thing. But having a big automaker exploring this is another." Sullivan added that he has seen and photographed Toyota's autonomous vehicles being tested near its research center in Ann Arbor, Mich.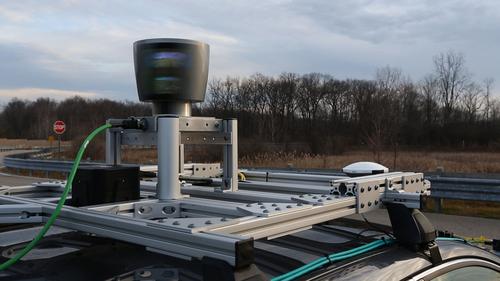 Up to now, the most notable driverless cars have come from outside the auto industry's original equipment market. In the Defense Department's 2005 DARPA Grand Challenge, five cars developed by research teams independently traversed a 140-mile course, including mountain roads and hairpin turns. In the 2007 Urban Challenge, six more vehicles finished successfully. Google's autonomous cars are also said to have logged more than a quarter-million driverless miles.
Still, technical challenges remain if driverless cars are ever to become products. Designers of driverless vehicles have previously told Design News that GPS systems don't update quickly enough, and must be augmented by supporting technologies, such as inertial sensors. Driverless cars are also still "learning" to determine what's in front of them, and whether it's time to stop or go.
Sullivan said that the challenges will have to be addressed over many years. "The big thing will be getting consumers to trust this technology," he told us. "A lot of them still have issues with their phones and computers, so how can we expect them to trust an autonomous car?"
Related posts:



By experimenting with the photovoltaic reaction in solar cells, researchers at MIT have made a breakthrough in energy efficiency that significantly pushes the boundaries of current commercial cells on the market.
Advanced Micro Devices' latest release brings a cloud-based graphics boost, along with unparalleled performance, to the workstation.
In a world that's going green, industrial operations have a problem: Their processes involve materials that are potentially toxic, flammable, corrosive, or reactive. If improperly managed, this can precipitate dangerous health and environmental consequences.

4
With LEDs dropping in price virtually every year, automakers have begun employing them, not only on luxury vehicles, but on entry-level models, as well.

9
The 3D printing revolution seems to have a knack for quickly moving technology ahead by way of collaborative effort and even a little friendly competition -- all of course in the name of scientific advancement.


A quick look into the merger of two powerhouse 3D printing OEMs and the new leader in rapid prototyping solutions, Stratasys. The industrial revolution is now led by 3D printing and engineers are given the opportunity to fully maximize their design capabilities, reduce their time-to-market and functionally test prototypes cheaper, faster and easier. Bruce Bradshaw, Director of Marketing in North America, will explore the large product offering and variety of materials that will help CAD designers articulate their product design with actual, physical prototypes. This broadcast will dive deep into technical information including application specific stories from real world customers and their experiences with 3D printing. 3D Printing is




Datasheets.com Parts Search
185 million searchable parts
(please enter a part number or hit search to begin)