The Comos enterprise platform featuring integrated data and document management can be used anywhere in the most diverse industrial environments. It enables users to control large quantities of data quickly and easily at their workstations, and new functions allow project teams to collaborate with each other across different systems and locations, enabling parallel processing of different work packages. This increases the efficiency of both engineering and asset management processes. Comos 10 enables various software solutions, such as ERP (Enterprise Resource Planning), and process control systems to be linked even more easily.
Comos 10 also allows further integration of Comos in the Simatic PCS 7 process control system. A new interface ensures a consistent, bidirectional exchange of information between both systems. This allows the previously serial engineering processes to be organized to an even greater extent in parallel, starting with the development process and continuing with the engineering of the mechanical and electrical systems right through to the automation level. The initial pilot projects produced time savings of up to 11 weeks, or 12.5 percent, and up to 315 fewer man weeks, equivalent to 9 percent of the costs.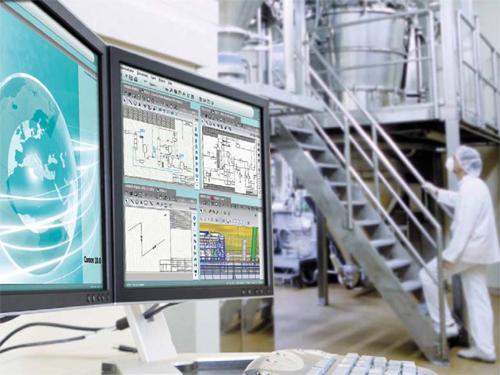 Working in close cooperation with well-known corporations, the new software generation of Comos has been expanded specifically for the pharmaceutical industry. The result takes into account the specific features of the industry. For example, the required document structure is created automatically in the design and engineering phase. Complemented by a clear allocation of responsibilities and schedules, this creates the basis for successful project controlling. The entire plant is also completely qualified throughout all engineering and operating phases thanks to Comos PQM (Project Quality Management).
Click here for more information.
Related posts: