The pastes perform other functions, as well. They act as a locking mechanism that prevents loose connections caused by thermal and vibratory stress. The silver formula reduces resistance and heat buildup in the electrical interface, an important factor in fuel cell external connections. On a plug-in connection, the silver paste also acts as a lubricant that keeps it from abrading when you plug and unplug. A paste application lasts for 15 to 20 years, typically longer than the connectors.
Pastes have a variety of applications on both consumer and industrial equipment. "It can be used on all electrical connections," Ebbinghaus said. Formulas are available for computers and other electronics, automobiles, boats, lighting, and electric power conversion equipment such as generators, substations, transformers, and inverters. It's used to prevent corrosion in cathodic protection systems. Exotic applications for the paste have included cathodic protection on the USS Iowa Museum Ship, a centrifuge at the Redstone Arsenal, a microwave device at Oak Ridge National Labs, and a nuclear power plant in Israel.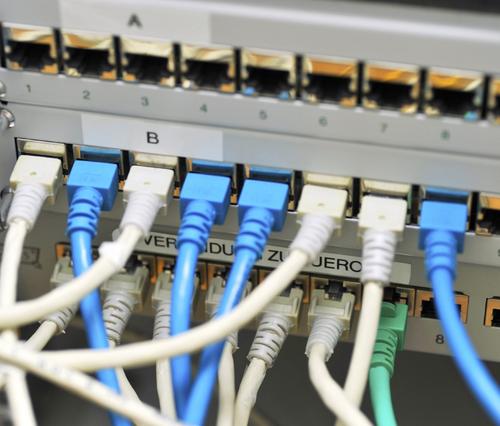 While paste isn't needed on connections in pristine environments, moisture is present in many common, everyday situations you wouldn't suspect, both indoors and out. Corrosives are often already present, such as those from manufacturing processes. Moisture mixing with them creates an electrolyte. As one example, you can have moisture that can cause problems if you're located near an ocean or lake.
One notable application is on ground connections for power coming into a house, building, or machine. Paste should be used if a connection lies near a corrosive environment. If the grounding connection is corroded to the point where it won't conduct as well as when new, potential exists for people to get shocked, and the automatic circuit interrupter won't work. In flooded areas, ground connections may be replaced, but because of the moisture in the soil, the ground connection is going to corrode again. Paste keeps out corrosive saltwater or dissolved minerals.
In computers, electrical pastes are used when the equipment must operate in harsh environments such as restaurant kitchens. The corrosion doesn't have to be very thick to cause problems. You may not see the corrosion. It may be just a slight tarnish. Ruggedized computers that can withstand harsh environments are available, but they're expensive, so restaurants instead put paste on their USB ports to prevent moisture from entering them.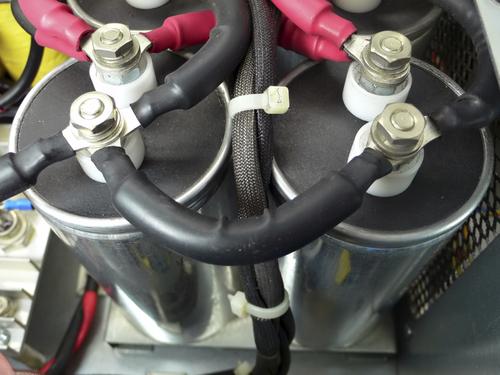 A new and highly effective use for silver conductive paste has recently emerged in the form of multi-megawatt fuel cell connections, to counter the extreme heat (350°C) generated in their large-diameter conduits. Where dissimilar metals join -- in this case copper and stainless steel -- resistance increases, compromising conductive efficiency. But with silver paste, the designed power output is maintained as the paste cools the connection and maximizes conductivity. One fuel cell manufacturer has seen an increase to 94% conductive efficiency by having its installers coat the conduit plate with a non-silicone-based silver paste, which can take the heat without producing a residue. These large fuel cells typically function as electric generating plants or "parks" in urban areas. With greater conductive efficiency, not only does the conduit stay cooler and undamaged by the heat, requiring little maintenance, the electric company that purchases the fuel cells can also harvest more electricity for its money. When used as backup power for a hospital or other large institution, reliability of the fuel cell is enhanced by the superior connection.
Also in the alternative energy arena, electrical paste is drawing interest from the wind and solar industries. In the case of wind power, this comes in two areas: where the electrical machinery, such as turbines, connects to the electrical grid, and connections between the sections of tall towers that support the turbines. Wind tower sections must be grounded to each other, either through their bolted connections or otherwise. In severe environments with a lot of corrosives, like in the North Sea, operators have to weld them together or weld a strap from one section of the tower to the other. When they do that, it gets expensive, and when they take it down, they have to cut through the straps and replace them. Electrical paste solves this.
With applications ranging from renewable energy, to computers to car batteries, companies like Prohm-tect are gearing up for expansion of their electrically conductive paste product lines. As a result, we may someday see pastes used in common applications all around us. Preventive maintenance through the use of conductive pastes may not sound sexy, but it provides companies with an easy and cost-effective way to maximize electrical output and save thousands of dollars.
Tom Gibson, P.E., is a consulting mechanical engineer specializing in machine design and green building and a freelance writer specializing in engineering, technology, and sustainability. He publishes Progressive Engineer.
Related posts: