According to the National Heart, Lung, and Blood Institute, more than half a million heart surgeries are performed every year. Add to that number another hundred thousand lung surgeries, and the need for better tools quickly becomes apparent. Because of the antiquated design of thoracic retractors being used today and the number of surgeries being performed, the incidents of rib fractures has continued to increase.
Crenshaw and Pell recognized that there had been little research pertaining to the forces generated by rib spreaders in the past, and brought together a team to measure the effects and produce the technology to greatly reduce damage. Bones can flex quite a bit before breaking, often due to the rate at which the spreader moves -- a sudden bend like that delivered by a hand-cranked thoracic retractor can cause a rib to snap. Bone fibers need a little time to adjust.
By placing sensors in the Assuage rib spreader, it's easier to detect whether fibers begin to break down. This information is then fed back into the tool so that it responds instantly to tissue events. This closed-loop feedback to the motor must have a high degree of precision and be completely reliable to be used inside medical devices.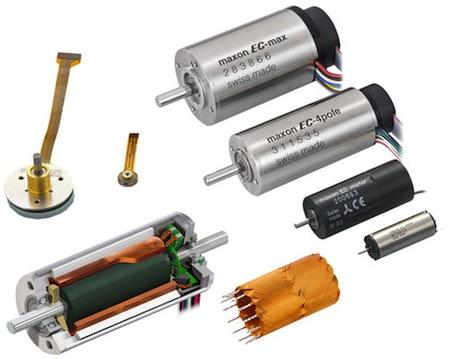 Physcient designed a prototype rib spreader around a motor manufactured by Maxon. One of the more important specifications for the motor was the lack of cogging that often occurs at very low speeds. The rib spreader has to be able to move smoothly without jerking motions that can cause undue damage to the patient. DC brushless motors easily operate from a battery, and an onboard controller and sensor system helps to maintain a controlled spreading process. In order to handle the high forces necessary, Physcient selected high-torque motors.
"The motors we use from Maxon not only have to handle the greatest retraction forces ever measured in the medical industry, they also have to be precise in order to reduce damage to ligaments and soft tissues," Pell said.