Have you ever opened a poorly assembled electrical box only to find it looking like a rat's nest? Or perhaps you needed to repair the family robot and found the internal wiring layout suspect at best, with no clue where the leads are routed. Chances are the funding for that robot didn't include a budget for the CAD-generated electrical layout design. This could be dangerous; crossed wiring could negate Asimov's Three Laws of Robotics (danger, Will Robinson) or worse.
A host of CAD-based programs can simplify the wiring layout, but none has the amount of features found in SolidWorks' Electrical Design software solutions. Like Bunkspeed's rendering solutions, SolidWorks' electrical platforms come in three flavors based on the desired needs. The introductory solution, SolidWorks Electrical Schematic, lets users couple single-line and multi-line diagrams with one another for a highly detailed layout representation on a single page.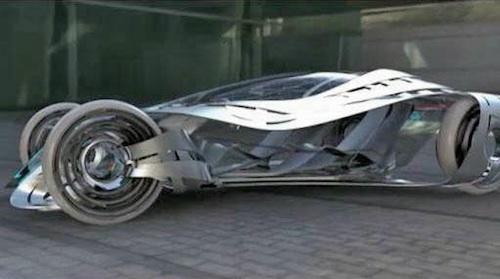 Another interesting facet is the ability to copy and paste circuit designs, making them easy to replicate and save for future projects. Symbols can quickly become confusing on more intricate schematics. To simplify this issue, Electrical Schematic features an integrated library of thousands of symbols (and custom-made options). By far, the best feature is the integrated design rule checks; the software looks for potential problems such as shorts, mismatches, and inconsistencies in real-time, providing a diagnostic report on the design's integrity.
The second tier in SolidWorks' Electrical Design solutions is Electrical 3D, which takes the design layout from Schematic and provides a 3D representation of the design in the model in which it will be used. The software incorporates harness development tools, allowing users to create harness designs right into the 3D model with bidirectional functionality, along with automatic routing and flattening of cables and wiring within the model. Electrical Design is social, so users can collaborate with one another in real-time on one project or multiple projects. Each user gets detailed information about the project.
SolidWorks' flagship for electrical design, Electrical Professional, incorporates the first two platforms in a convenient package with all the bells and whistles found in each software suite, including 2D and 3D perspectives, automatic routing and report generation, and social features.
More and more companies are turning to social media as a one-stop solution for questions, ideas, and collaboration. That's true for Dassault Systemes' SolidWorks platform. Though technically not an add-on app, My.SolidWorks definitely can be utilized to enhance the SolidWorks platform. The site is broken down into categories for everything from sharing CAD-based model templates to getting help for project designs. Since the site is social, users can share content with one another or with a select group of people, depending on their preferences.
Like any social site, there is a forum where users can converse with one another and get help for technical questions or simply comment on the subject at hand. The site is packed full of self-help features, such as tutorials for certain software suites and how-tos on project ideas. There is a section for tips and tricks for streamlining projects.
If that weren't enough, the site boasts sections for project simulation, data management, and technical support, as well as a plethora of design news outlets, keeping users up to date on the latest advancements and happenings around the globe. Best of all, the site is free to use; that can only enhance the user's SolidWorks experience.