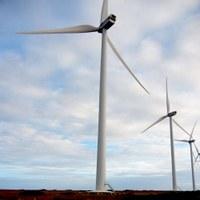 another one

naperlou
12/6/2012 11:01:20 AM
It is interesting to see all the ARPA projects going on. That is the role of this type of orgrnization. On the other hand, you have to understand that these are early stage research projects. They encompass ideas that are not practical, yet. The amounts, as you can see, are miniscule. If the idea were really viable at that funding level, one could raise it from private investors in a very short time.

You mention that the materials are expensive. This is also true of Lithium Ion batteries. I have talked to people about ultracapicator storage over the last few years. One investor thought that they would be replacing batteries by now. I have heard less and less about it over time. That does not mean that there will not be a breakthrough sometime, but it is odd that there has not been more activity there.

Utility scale storage, whether it be for renewable sources or just to make utilities more efficient and reliable, is not practical yet. Some concepts, such as liquid metal batteries, are being developed, but they are not there yet. Since these will need to be deployed widely (meaning EVERYWHERE), cost is the main issue. A123 Systems had a utility scale Lithium Ion battery unit. That was just plain silly. The cost of such batteries for cars has been mentioned on this site many times. Imagine the cost of a whole 40' container filled with such batteries (and all the attendant cooling and control technology) and you will see how silly it is. That is what A123 was selling.

So, while I think this is a good direction to go in, don't hold your breath.


Thanks for reporting on this, Elizabeth. It's good to see some original thinking aimed at the storage problem, a very big problem indeed. Regarding Lou's comment, utility-scale storage could become a non-poroblem by going away: why do we need utilities in the first place? If renewable energy creation was done on a local, building-by-building or block-by-block basis, we wouldn't need larger utilities; they're only there for distribution of energy sources located far away from the point of use--and they add considerably to the cost.


Ann, that's a really, really interesting thought. It means energy delivered in bulk form to one's house, just as it's been done for more than a century. Think about it. First coal was delivered by horse-drawn carriages, shoveled down into basements to fire furnaces.

Then oil came along, and now oil trucks delivered it to houses with underground tanks to continue firing those boilers.

Today, houses without city natural gas connections will have propane delivered by trucks to above-ground tanks.

If this pans out, those organic liquids will arrive in exactly the same way. The more things change...


Re: another one

kf2qd
12/7/2012 10:04:52 AM
I don't think this would be portable energy storage. I see it more as a tank farm where the chemicals are moved for a "discahrged" tank to a charged tank. Then a demand excededs the supply from renewable sources, the fluid is moved back form the "charged" tank to the "Discahrged" tank and the energy re-claimed. Otherwise we would have a mechanical system that would be dropping off "charged" fluid at everyones house and picking up "discharged" fluid. Probabbly much more efficient to move the energy through power lines to everyones house as it is a much simpler system, and requires very little human interaction to make it happen. Also it would require that these systems be installed in every house and business. And more cost to maintain them scattered all over. One locatin with pumps and tanks and the related skilled people to maintain. And in some areas they might even be able to use gravity for part of the move.



Something similar is done with Hydro-Electric power. There are a number of places (Niagara Falls for one) where the Hydro Plants move water to lakes and ponds during the low demand hours overnight and use that pumped water during the day to increase flows and power output.


TJ, that's the idea: many previous forms of energy--like sunlight for example, or firewood--were "delivered" to individual local households. My point is, if the house itself is generating the energy--or even a block of houses--no "delivery" is needed, thus no distribution channels, no middlemen charging an arm and a leg, etc. I've become a lot more aware of this after moving out to the woods where my house, for example, is heated via propane and firewood. I'm also considering wind power. But local "delivery" is even the model for local fuel cells. The more locally the energy is produced, the less of a problem storage becomes.


Re: another one

GTOlover
12/7/2012 1:43:11 PM
Ann,

I would also like to point out that generating your own energy to move "off the grid" may involve a lifestyle change. I refuse to change my electrical consumption as long as I can afford to pay the distribution network.

Now a day may come that I will have to make that choice, but that may require me to lower my standard of living, or rely on technology to improve. The latter is not a sure thing so my immediate prospect is to champion ALL energy resources!


GTOlover, that's certainly true to some extent about changing energy quantities when moving off the grid (although I wasn't talking only about going entirely off-grid in the sense of lowering electricity usage: fuel cells don't exactly qualify for that status). OTOH, that's a very First World perception: that we can, and should, use as much as we want. As Mydesign points out, in many countries electrical power is scarce. I find it interesting that many innovative portable energy production schemes are being devised in those countries that use less energy and also cost less, because those were among the design goals from the start.


Re: another one

GTOlover
12/7/2012 2:50:38 PM
I did not say I consume as much power as I want. I consume as much power as I am willing to pay for. When the bill goes up, I consume less, or seek my own generation. At this time, the cost to generate my own versus paying the electric bill is motivating me to seek out these capabilities. My point is that many people do not want to change lifestyle for the sake of technology. They want technology to make that choice null and void!

If energy generation and storage are affordable, lifestyle maintained and/or improved, new technology is embraced by the free markets and mass production commences. Anything else is a mandate on my choices and counters my inclination of freedom.


My point was that the idea that there is so much power that one can consume as much as one wants to pay for--i.e., if not unlimited, than potentially very high limits for people with lots of money--is the privilege of people in First World countries, and not at all a condition shared by many other people in other countries; in fact, by most other people. I don't see how limits on consumption somehow limits one's freedom.


Moral opinion aside, the world will continue to demand more power. The best we can do is recycle and be efficient in generation and storage. For example, I could light up my whole house like an operating room with LED lights for the same power consumption of only a handful of incandescent bulbs. China already outstrips the power demands of the USA. That will not change, only grow. Let's make for a bright efficient future.

C


China outstrips US power usage because there are a couple of orders of magnitude more people there than here--and they've only gotten to that dubious achievement recently. On a per-individual basis, nobody knows how to consume power like we do here in the US. That's true for just about every resource you can think of, and has been true for most of the last century. I don't see why we shouldn't also be using as little as possible, on top of all the other strategies: conservation.




Yes, power itself is potentially unlimited, and perhaps it is a moral argument we are all having here. But in my opinion, people need to be smarter about their consumption of power and think about the bigger picture. Even the resources we believe to be unlimited could fail us one day, and wasting energy now could have unforseen ramifications for the future. Smarter storage and use of power sources in the present is, in my opinion, the best way to set a practical precedent for the use of energy and existing power resources in the future.


I'm not sure I get the supposed connection between moral arguments and numbers: nothing is unlimited, including power. That assumption--or that wishful thinking--has caused a lot of problems. But if we want to talk about values (which aren't the same thing as morals), frugality and conservation of resources used to be cherished values, and still are in some places. As Liz points out, wasting energy could backfire--in fact, it already has. That's one of the reasons for the search for alternative sources of energy.


Re: another one

Mydesign
12/18/2012 11:32:20 PM
Ann, billing for power consumption is pay as usage model. In my countries, there is a gap between power consumption and generation. Federal government is discouraging consumers from more power consumption, by levying high tariff above a certain level in different slabs. So those who have consumed more than the normal limit (200 units/month) may end up in paying double or more than the normal charges.


Mydesign, my local electric utility bills increasingly higher rates per kilowatt at higher levels of consumption, with about three levels I'm aware of. There are also flat-rate payment options.


Re: another one

Mydesign
1/2/2013 4:24:34 AM
Ann, distribution companies used to fixe rates like that, inorder to force the customers to limit their usage. So have you done any corrective measures to minimize or reduce the power consumption.


Re: another one

Mydesign
12/6/2012 11:01:38 PM
Ann, I think power storage optimization technology has to be improve. In space launching vehicles (rocket) for carrying more fuel, the fuels are compressing and storing in cryogenic stage. Similarly there should be some mechanism for storing energy in cells.


Ann, I agree, everyone talks about how to generate energy with renewables and facilitating more and better ways of doing that, which I think is a great idea. But the storage problem must be solved for it to truly displace more traditional means of power and to be cost-effective on a larger scale. I also agree with you in terms of utilities and am a bit of a "hippie" in this thinking about green energy, as i know many friends who live in the countryside "off the grid" with their own local wind and power supplies. Of course, in urban and suburban areas, it's harder to do, but think what could happen if new housing developments were built with their own solar arrays or mini-wind farms (if the location was suitable)? Interesting to ponder, anyway!


Re: another one

GTOlover
12/7/2012 11:45:05 AM
Though I agree with you on people living "off the grid". I always caution the idea. I use solar cells to supplement my home power use, but I do not have enough available roof space or open ground for additional arrays. The alternative is to change my lifestyle. Call me selfish, but if I can afford to pay the electric company, I do not care to change. To implement the idea of everyone generating their own power would require everyone to adjust their lifestyle to their capability. Look how we treat people who make more money than others. Imagine what we would do to those prolific in generation of their own energy!

Energy storage may be useful for balancing loads, but I do not believe it will ever develop enough for mainstream power source (assuming they are only used for renewable energy storage devices). The expansion of power storage will benefit the transportation industry the most!




Ann,

We are already there where homes, buildings make their own power and store it cheaply.

RE are really simple machines, devices, more simple than a moped or A/C system that cost no more than $2k/kw with almost no costs after installing for 20-50 yrs!!

PV is already there and an A/C run in reverse as a solar, biomass/pellet or combo heat engine can supply power/heat on demand yet cost no more than a home central air system.

Wind also is simple only a 2kw alternator with 3 7' blades, some bearings, other minor parts can supply in many cases the power a home, build needs.

EV's can be intergrated into the system as part of the storage.

There is no new tech needed, just needs to be produced in mass production.

My 4 person sail/solar/wind/tidal powered 34' trimaran I'm building now taking just 2 months will only need a $1k-1kw PV array for all my power including A/C which PV tracks perfectly which I'm retiring onto. The others are for preproduction testing.

So $1k for most of the energy I need for the rest of my life is rather a bargain and no way a utility could even come close to competing with.

My EV's get 20-30 miles/kwhr because they are light and aero. My new 2 seat, 2wh Streamliner will not only give me cross-country ability at under $.01/mile energy and $.03/mile total.

Plus as good crash protection as a car has is like home, building made power, the future.

Storage is already very low at about $10/yr/kwhr using golf cart batteries well shopped so that isn't a real problem anyway.




I think Jerry's point is also well taken: that there are a surprising number of energy generating and storage technologies already available to us, especially if we're willing to do some innovative "system design" and hands-on cobbling together, or buy a system from someone else who does this. Even in First World countries, people have been doing a lot of DYI portable/DC power systems for a long time, most of them out in the country where there are no distribution systems, for oil, gas, or electricity grids, or in a marine/aquatic context.




Ann, there is no need to cobble together DC systems, storage, AC or otherwise as they have been done for well over a century.



I came to off grid as a boat electrician designing cruising boat electric power systems to run friges, lights, fans, etc. Boats, ships have been doing these as standard since 1900. Subs still run on batteries even nuke ones as do forklifts, etc.



It's really very old tech now for instance small wind was perefected in the 30's many of which are still running including one by Admiral Byrd at his, US arctic station they use to keep diesel cost down.






Nice Clearwater, way to SPAM Design News.

Green energy storage has always been the problem. Sporadic generation is not a good way to directly and consistently power anything. Where to put it will be critical. I know they store it by elevating water, weight momentum, battery, and via heat/cold related strategies. Most of which are either expensive or just plain wacky. Glad to see a battery option worth a look.

C




Cabe, if that was true then how does the grid deal with sporatic demand which is far more variable than RE supply ever is?

This another strawman argument that has no basis in real life. If it was then why hasn't utilities done it al;ready since there is multiple storage means already available at nder $100kwhr that last decades?

And just how variable do you think RE is? Only when concentrated in a small area and few of them is there any problem at all. Once there are many spread out they average out nicely at rates a small fraction of demand variability.

Solar CSP, biomass, hydro, tidal, river are steady or on demand. Really only concentrated wind is variable but even there it takes minutes to change, not seconds.

Why don't you mention Nuke plants scramming in 1 sec cutting a whole GW as variable and in fact far worse to deal with? This happens far more often than many know about, 100's of x's/yr.

Again there is NO need for grid storage as they have been handling demand variability for over a century, No?

If you disagree then please tell me why utilities don't already do storage?

Again the solution is most homes, buildings making their own power because it's the low cost way and since very spread out averages out to be very steady, dependable power.

I agree about clearwater and think the moderators should stop him and others that abuse posting with such spam or any numerous, long rants..


The idea that power must be generated consistently and continually only arose once some humans started deciding it needed to be generated centrally and then distributed to users farther away from the source. Even those systems don't deliver power all that continuously, as Jerry points out. And there are lots of heat storage methods that may look wacky--like rocks and bodies of water--but work just fine. I've seen them used quite well in passive solar power systems, Earthships and other alternative systems. Maybe it's time to rethink our models of generation and distribution.


Ann - This was an intersting article and obviously contributors are passionate about this issue. I think that you are right that we need to accept a broad-based approach. Versatility is the hallmark of creativity and there are many, not just one, solution to our energy needs. Green batteries, wind power, conservation, photovoltaics, and IC engines are all part of the energy mix. We need to apply them all where we can and continuously develop new solutions.


Note to commenters: Although you may feel passionate about the subject matter, long discourteous rants with large, loud fonts won't help you get your point across. The commenters on this site have always been good about showing courtesy and we'd like to keep it that way.


Re: another one

Mydesign
12/10/2012 10:26:29 PM
Charles I agree with you, short and sweet comments are always appreciable. That's the best way to capture other readers attention.


Hi Ann, like your articles, - thought you may also be interested in this one, developed by Michael Antal at Hawaii Uni, - it is not technically speaking a green battery, as it is a fuel cell but uses carbon to generate electricity directly, - called an aqueous alkali biocarbon fuel cell, - my source is old, http://the.honoluluadvertiser.com/article/2006/Feb/26/ln/FP602260346.html

But developments may have since occurred that would lead to an interesting article for you.

Cheers,

Geoff Thomas.

Advanced Wind Technologies.

Australia


Re: another one

Cadman-LT
12/10/2012 4:32:32 AM
We need more research like this!


Jerry, DC power apps used for boats and subs was exactly what I had in mind. Geoff, thanks for that tip about the carbon fuel cell. Perhaps I, or my colleague Elizabeth (who wrote this story we're all commenting on) can follow that up.


Point well taken. Just how far do these geniuses expect $600K to go in the Ivy League? Green Energy Battery.... that's an oxymoron at best.


I believe that Ambri, an MIT-spinoff, also has a battery that stores energy in the form of liquid chemicals, although it's clearly different than this one. It's good to see high-powered researchers working on the storage issue.


Organic does not equal green

TJ McDermott
12/6/2012 10:03:35 PM
The developers say their compounds are non-toxic, but the source article makes too casual a relationship between organic and "green" technology.

Benzene is a fairly simple organic molecule (C6H6), but I think everyone can agree it is hardly non-toxic or "green".

I am not trying to paint their statement with the opposite brush (all organics are carcinogenic and dangerous), but I think a tiny bit more information from the developers is necessary to support the "green" statement.




Storage optimization

Mydesign
12/6/2012 10:57:28 PM
Elizebeth, any research and development in power optimization and generation has to be appreciated because everywhere in world peoples are facing issues with power scarcity. Eventhough if we can generate energy from solar/wind/tide, storage is a major concerns and expensive. So I think it's better to have a power optimization technology (Storage Optimization), where more power can be stored in a single cell.


Re: Storage optimization

Elizabeth M
12/7/2012 3:58:36 AM
Mydesign, I agree with you about storage optimization as a way forward for renewables to become more viable. What, specifically, are you thinking of in these terms? Batteries obviously are just one way to go.


Re: Storage optimization

Mydesign
12/10/2012 10:15:05 PM
Elizabeth, I mean a better technology for saving more energy in a limited space, like Duracell. Duracell are 10 times powerful than normal cells. like that optimizing for more power at a limited space.


Re: Storage optimization

Elizabeth M
12/11/2012 12:31:12 PM
Ah, sorry, I misunderstood you! I agree that is definitely important as well.


Utilities and energy storage.

William K.
12/7/2012 9:31:11 PM
The reason that utilities presently don't do a lot of energy storage is because they adjust the instantanious generating capacity based on history, more than on measured loads. So the generation may be less efficient because more power is being generated than is being used. So they are running with more than they would actually need so as to be ready when the demand comes. Storage would indeed be handy, and I have pointed out that storing wind power as igh pressure compressed gas is one well understood way to do it. The difficulty comes with scale. It is hard to store ten million cubic feet of compressed air at 15,000 PSI. But it would probably be cheaper than the best storage battery because it would not wear out, which is quite an advantage. In addition, an air leak would not cause much pollution, nor need a massive cleanup. But air storage is neither simple nor cheap.


Re: Utilities and energy storage.

tekochip
12/10/2012 2:13:32 PM
What has made fossil fuels so convenient is that they offer an excellent method for energy storage. Whether it be for vehicles or fixed installations, the real key to sustainability will be in developing a cost effective storage solution.
Re: Utilities and energy storage.

William K.
12/10/2012 5:53:23 PM
It is certainly correct that hydrocarbon fuels are an easy and efficient way of storing energy. They can wait hundreds of years and yet be ready in an instant, if they are properly captured. Using wind or waves to provide compressed air would work very well and be easy to turn on and use as needed. The big problem is that half the work is turned into heat which then leaks away. But maybe if the energy recovery is cheap enough the convenience of storing the air and using it would make that OK, and perhaps a way to recover the heat energy from the compression would remove the inefficiency from the heat loss.

My big question is if anybody is even looking at this appraoch in a serious manner, and have I overlooked some problem with compressed air energy storage? That is possible, it seems.


Re: There is a natural organic energy storage system

Frank BG
12/8/2012 9:57:34 AM
NASA ALONG WITH ALL THE BANKS OF THE WORLD WANT TO CREATE A HYPE WE ARE IN GLOBAL WARMING DUE TO GREENHOUSE GAS'S BUT AS YOU MENTIONED ITS NOT FROM US BUT FROM PLANETARY MOVEMENT. Why has MAR'S warmed up? Jupiter-Saturn, please tell me our cars are to blame. MAR'S ICE CAP is gone yet a few short yrs ago it was existant! We know the culprit w.infiniteunknown.net/2010/03/14/nasa-scientists-search-for-nemesis-nibiru-planet-x-an-invisible-death-star-that-circles-the-sun/comment-page-1/#comment-235032 hah! this is the reason!


HARVARD AND ENERGY STORAGE

bobjengr
12/21/2012 5:40:19 PM
Elizabeth--I certainly agree with you on this one. It seems to me we waste a great deal of energy in this country and recognition of this fact could go a long way in conserving much of the energy developed by even "traditional" methods. I do think the researchers at Harvard are striving to provide a great service in looking at methods to store energy and I certainly applaud their efforts. One issue that will always be with us is the cost of doing so. Only time will tell.


Re: HARVARD AND ENERGY STORAGE

Mydesign
1/2/2013 4:31:39 AM
Bobjengr, we have to explore our natural resources like solar, wind etc for generating additional energy (power). Eventhough such natural resources are abundantly available in our nature, we are utilizing only less than 10% for converting it in to power generation. In future, I won't think traditional energy source can cater our requirements.


Re: HARVARD AND ENERGY STORAGE

Elizabeth M
1/2/2013 5:58:29 AM
Bob, thanks for your comments. I do want to say, though, that I think cost is sometimes used as an excuse for not exploring alternatives energies, especially in the United States where dependence on foreign oil is so ingrained in our culture and our business practices. European countries have been using other forms of energy successfully for some time. In fact, in Portugal, about 60 percent of energy people use is derived from wind turbines. True, it's a much smaller country and there is a lot of open countryside wher it's possible to place turbines, but there are alot of natural resources available in the U.S. if those in power could change their perspective and really explore the possibilities. I think sometimes it's more a cultural problem than a financial one. But that is just my opinion!


I agree with Elizabeth, we like to complain a lot about cost here in the States, but in fact alternative energy sources have been successfully used on a large scale in Europe and Japan for several years, as well as right here on a less than national scale.


Re: HARVARD AND ENERGY STORAGE

Elizabeth M
1/3/2013 5:54:21 AM
Thanks for backing me up here, Ann. It's very frustrating when you think of the U.S. mindset on this. I live in Portugal, and for a country that is poor and behind-the-times on many things when compared to the U.S., it makes me quite happy to see how many people use solar and wind energy and even go off the grid. I guess, though, necessity is the mother of invention, and not having a lot of money forces people to use the natural resources at hand. So in that respect, perhaps the U.S. is a bit hamstrung because many people can afford to keep paying for electricity from big utility companies. It's good to see some things changing though, and I hope it continues.


Re: HARVARD AND ENERGY STORAGE

Ann R. Thryft
1/3/2013 11:45:43 AM
Elizabeth, I don't really understand that mindset, either. Any new energy technology will initially cost more than the existing one, in part because of the big shift needed in infrastructure--and because it takes awhile to ROI the cost over large enough volumes and a long enough time frame. Perhaps part of the mindset is caused by the example in many people's minds of consumer electronics, which amortize costs over enormous volumes. I think you may be right about the necessity angle, too. Yet Japan, which is not a poor nation, and some of the wealthier European countries, like Germany, are far ahead of the US in alternative energy.


Okay, Ann and Liz, I'll be the bad guy here and address the mindset problem. Yes, we could definitely raise the amount of wind power in the U.S. Twenty percent would be a good figure, which is far more than we have today. But many experts suggest that without significant storage, we won't go beyond 20%. George Crabtree of Argonne National Labs (our national energy lab), one of country's most respected experts on this subject, says the figure is between 10% and 20%. Donald Sadoway of MIT, who you've written about, Liz, has quoted similar figures. Sadoway said this in a 2008 Design News article: "If you can't store it, it's no good. Name me somebody who will put a company in an area with unreliable sources of power." The problem is, intermittent sources of power aren't always available when needed, which means (according to these experts and others at the Electric Power Research Institute), that reserves or storage will be needed. This is why Ambri, Saft, A123 and others are searching for solutions. I don't know about Portugal, but Denmark, which is often cited as having 50% renewables, borrows power from neighboring countries. I understand that there are many very smart people who would say that Crabtree, Sadoway and EPRI are wrong. Still, the sources I've mentioned here are some of the best and they are by no means alone. I'm not at all saying that either of you is wrong. But the debate is not a simple one.

http://www.designnews.com/document.asp?doc_id=228055





Remote monitoring now looks beyond the individual motor or conveyor and instead views the process from end to end.
BASF is partnering with Hyundai on a high-performance concept car that showcases both eco-friendly, sustainable materials and materials to enable lighter weight cars.
In an move to ease the use of multiple product design tools, PLM provider Aras and EDM company Zuken have integrated their products.
General Motors is putting an off-road twist on hydrogen fuel cell technology with an imposing new pickup demonstrator called the Chevrolet Colorado ZH2.
Fine powder printing of industry-standard metal and ceramic powders with a grain size of less than 10 microns is now available from industrial 3D printer maker ExOne for its Innovent printer.
Design News Webinar Series
10/27/2016 11:00 AM PDT | 2:00 PM EDT
10/4/2016 11:00 AM PDT | 2:00 PM EDT
9/29/2016 11:00 AM PDT | 2:00 PM EDT
9/27/2016 8:00 AM PDT | 11:00 AM EDT

The Continuing Education Center offers engineers an entirely new way to get the education they need to formulate next-generation solutions.


Oct 10 - 14, Embedded System Design Techniques™: Getting Started Developing Professional Embedded Software

Focus on Fundamentals consists of 45-minute on-line classes that cover a host of technologies. You learn without leaving the comfort of your desk. All classes are taught by subject-matter experts and all are archived. So if you can't attend live, attend at your convenience.
Next Course September 27-29: