We all want to see smart devices that can fully charge their batteries within a minute or two and stay powered up all day or longer. This same consumer desire is driving automakers to work on energy storage systems that enable electric vehicles to charge as quickly as a traditional car can fill its gas tank, to fully absorb recuperative braking energy in the few seconds it takes to heed a stop sign, and to provide hundreds of miles of range between charges. Both capacitor and battery manufacturers are pursuing ways to store more energy without sacrificing power capability and to provide higher charge and discharge rates without sacrificing stored energy. For now, though, these are incomplete, ongoing quests.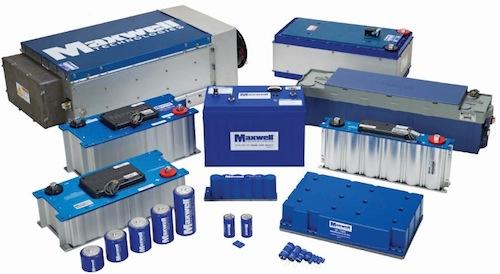 The reality is that individually, batteries or capacitors can be optimized for the best energy or power performance possible with a given chemistry, but energy is ultimately compromised to gain power and vice versa. Today's answer to power and energy needs in applications should be to use the best of both in combination with each other: batteries and capacitors together. Some day, there will be a mass-market device that delivers both high power and long runtime in the same package. Right now, such a solution does not exist.
So when you read that there is such a device, ask the questions that can reveal the real situation. Can it be done affordably? Does it really work as described? How did this device solve this highly complex problem, which has been around since the dawn of energy storage? Does the solution even seem reasonable? If the answer to all of these questions is "yes," then we have arrived. Until that time, look for energy from batteries and power from capacitors, and when an application demands both, use both.
Michael Everett is chief technical officer of Maxwell Technologies.
Related posts:




2
Some cars are more reliable than others, but even the vehicles at the bottom of this year's Consumer Reports reliability survey are vastly better than those of 20 years ago in the key areas of powertrain and hardware, experts said this week.
While risk management sounds like one activity, in order to be conducted effectively, it must be broken down into three sub-components: risk assessment, risk monitoring, and response planning.

2
Many of the materials in this slideshow are resins or elastomers, plus reinforced materials, styrenics, and PLA masterbatches. Applications range from automotive and aerospace to industrial, consumer electronics and wearables, consumer goods, medical and healthcare, as well as sporting goods, and materials for protecting food and beverages.
In a speech at China's National People's Congress in Beijing this month, Premier Li Keqiang laid out plans to revamp the country's manufacturing infrastructure with advanced technology.
While many larger companies are still reluctant to rely on wireless networks to transmit important information in industrial settings, there is an increasing acceptance rate of the newer, more robust wireless options that are now available.

Focus on Fundamentals consists of 45-minute on-line classes that cover a host of technologies. You learn without leaving the comfort of your desk. All classes are taught by subject-matter experts and all are archived. So if you can't attend live, attend at your convenience.