Device intelligence
Sensors help support the reduction of product size by incorporating more device intelligence inside the sensor module itself. This translates into sensors that are fully calibrated, temperature compensated, amplified, and offer high-resolution digital outputs. These features facilitate a reduction of electrical components on the PCB, reducing size, weight, and cost.
Digital interfaces can also impact product miniaturization. A digital interface provides a direct signal path from the sensor to the microprocessor, eliminating the need for other components such as resistors, capacitors, and amplifiers, which would require additional PCB space.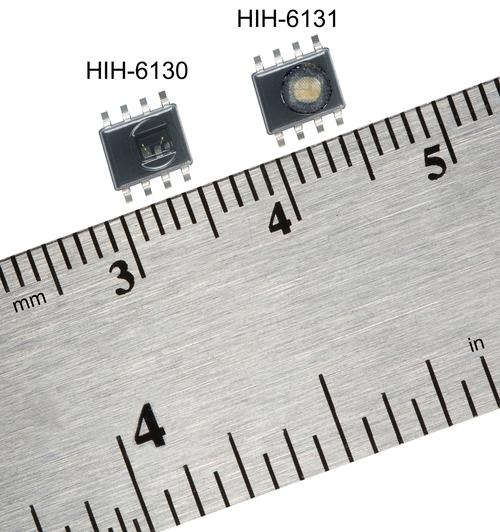 In addition to smaller packaging, integration, and device intelligence, medical device designers looking to shrink their products also need to consider several other features such as low voltage and low power requirements for longer battery life. Another key characteristic includes wake-up/sleep modes to help extend battery life. This helps reduce the size of the power supply, and thus the weight of the medical device.
Designers also may want to consider sensors with liquid media compatibility. As an example, pressure sensors are often exposed to some kind of liquid media, such as blood, water, or chemicals, in pressure sensing medical applications. If the sensor is not compatible with the liquid media, the designer will need to ensure that the sensor is protected so it does not fail. This often results in additional components to protect the sensor, which requires more real estate.
Component flexibility allows medical device engineers to select the right sensor for their designs. By providing a wide selection of options for port styles, mounting types, packaging, voltage ranges, digital/analog outputs, and liquid media compatibility in a product family platform, sensor manufacturers also help designers quickly meet their application requirements without a costly custom device. It also enables them to quickly make any changes to the equipment design and specifications without adding cost or delaying product launches.
AJ Smith is director of product marketing at Honeywell Sensing and Control.
Related posts: