Hydraulic actuation Hydraulic actuators use a hydraulic pump to supply a regulated flow of fluid (usually oil) to the hydraulic cylinder to move the piston. The piston stroke serves as the actuator. Because the fluids are essentially incompressible, hydraulic actuators can produce considerable power in a very compact package. Hydraulic actuators are often used in applications where very heavy loads must be moved and/or where high forces must be applied. Off-highway construction equipment, for example, relies almost exclusively on hydraulic actuators.
Because the hydraulic pump can be mechanically or electrically driven, hydraulic actuators offer a simple solution in the mobile industry where an internal combustion engine already exists on the vehicle to provide the energy required to drive the pump. Although extremely power-dense, hydraulic actuators have the lowest energy conversion efficiency of the three actuator types. And, while they provide better positioning accuracy when compared to a pneumatic actuator system, matching the precision and control offered by electromechanical actuators can be difficult.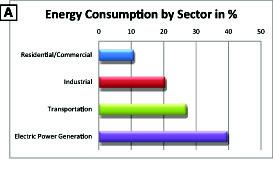 Another disadvantage with hydraulic systems is the ongoing maintenance cost and downtime associated with maintaining fluid quality and addressing fluid leaks, not to mention having to deal with the environmental impact from leaks and fluid waste disposal. Additional disadvantages include proportionally greater system weight when compared to pneumatic and electromechanical actuator systems, and the fact that hydraulic actuators require power and pressure to retain actuator position. This often results in higher energy consumption, even when the application or machine is at rest or holding position.
Pneumatic actuation Pneumatic actuators use pressurized air or other gas, usually supplied by a compressor, to drive a piston within a cylinder. Pneumatic actuators are ideally suited to moving light loads with a quick, repetitive motion. Pneumatic actuators produce relatively low work forces and do not operate as precisely as hydraulic or electromechanical actuators. Application examples include nail guns, part ejection, clamping, and robotic end effectors. The internal combustion engine is basically a pneumatic actuator.
Of the three actuator technologies, pneumatic actuators occupy the middle ground in energy conversion efficiency. Pneumatic actuator component costs are typically low. However, the cost of installing and maintaining compressed air sources and the cost of producing compressed air or gas can add significantly to the TCO of a pneumatic actuator solution. For example, a ¼-inch diameter air leak can consume an additional $9,000 per year in energy costs. And like hydraulic systems, pneumatic systems require continual maintenance to repair air leaks and to ensure a clean, dry supply of air. Pneumatic systems are also extremely noisy.
Electromechanical actuation Electromechanical actuators convert rotary motion to linear force via an electric motor (servo, stepper, DC brushed, or induction) driving a mechanical linkage, such as a roller screw. The roller screw converts the motor's rotary motion into linear motion. The motor is either directly coupled to the roller screw by a flexible coupling or through some type of power transmission, such as timing belts or gears.
Exlar's GS Series linear actuators take this concept a step further and integrate a servo motor directly with a roller screw. This design concept results in an electromechanical actuator with a form factor similar to a hydraulic cylinder to simplify migration from one technology to the other, and enables the use of a wide range of mounting and installation options. The Exlar Tritex line of actuators integrates the motion controller and servo drive into one package for additional compactness and system simplicity.